Five new Mygales hit Aussie shores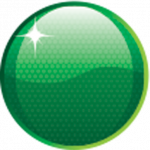 Formula Ford chassis constructor Mygale will start the 2010 Australian Formula Ford Championship with five of its new Mygale MJ10A chassis – three for Sonic Motor Racing Services and two for new team Evans Motorsport.
Sonic will enter Ryan Simpson, Geoff Uhrhane and new-signing Nick Foster, while Evans' team has only confirmed Andre Borrell at this stage.
According to Australian Mygale Cars importer Greg Woodrow, the new Mygale MJ10A features some of the biggest changes since the French manufacturer returned to the front of the local field in 2007.
Woodrow told Speedcafe.com.au that the MJ10A has an improved aero package and better seat positioning for the taller drivers.
"The car is probably one of the biggest changes that we've had," he said.
"There's a number of differences. The main one is the aero package, which has been a number of years in the making. What Mygale has been doing is using its wind tunnel where its been building the F3 and carrying that over the Formula Ford to come up with an improved package.
"A lot of the changes have got to do with air travelling through the pods, not so much the shape of the pod.
"There's been a lot of wind tunnel work on that which has allowed us to run a much more lightweight pod. There's been quite a few kilos taken out of the pod."
In the past, the Mygale had been criticised for not accommodating taller drivers (although that didn't stop Nick Percat in his Mygale last year – he won 12 races and stands at 6'2"!).
"The back cover airbox will allow the driver to sit comfortably in the car," Woodrow said.
"The tall driver can now fit more comfortably in our car because he doesn't have to try and squeeze down under the air box. It's a safety issue if a driver isn't comfortable."
Another change includes the use of a standard rear cover and airbox. The last model Mygale used special covers to suit the Australian rules, but now, the local cars use the same gear as the European cars.