Casey Stoner points to V8 Supercar future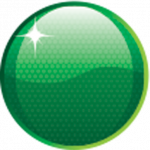 Casey Stoner has hinted that he'd like a future in V8 Supercars.
At the traditional pre-season Wrooom event in Italy, the 2007 MotoGP champion told Autosport.com that while bikes remain his current focus, he's already thinking about life on four wheels.
"After I retire from bikes it's my plan basically," Stoner said regarding a switch to four-wheel racing.
"I enjoy driving dirt cars around. Before I retire I may be testing a few cars and get ready, but once I retire from bikes I think cars will be a little bit more of a relaxing sport for me.
"I'm not talking about going to Formula 1, but something like V8 touring cars in Australia. I think something like that would be a lot of fun.
"It's something I'm planning on. But for now and for the near future I'm enjoying my bikes and that's all I want to do for now."
Last year, Stoner tested a sprint kart in Australia and said at the time that he is keen on a four-wheel future.
If Stoner was to compete in V8 Supercars, he would join the likes of Wayne Gardner and Troy Bayliss who have made the switch from world motorcyle competition to Australia's number one racing category.