Wall heads Farley Memorial entry list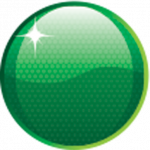 Nine-time National Champion Matthew Wall heads a star-studded entry list for the Brian Farley Memorial race at Sydney's Eastern Creek this weekend.
Wall, the current Australian Clubman Heavy Champion, will start as one of the favourites for the event to be held at the venue where he took out the Rotax Heavy crown last September.
He is joined in the 57-driver strong entry list by the likes of Sydney stars Jason Hryniuk, Troy Hunt, Nick Agland and Daniel Baker along with young gun Tyler Greenbury from Toowoomba, Western Australian Steven Scoble and Bundaberg's Kel Treseder.
Also entered in the event is Farley's son, Troy, who is making a rare appearance back behind the wheel of a kart. The 30 year-old has spent the majority of his time since retiring from full-time racing building kart engines for many of the country's top drivers but he will be racing in honour of his father this weekend.
"It's honour for the family to have such a great field assembled in honour of Dad," said Farley.
"Karting meant the world to him, it was simply his life, I'm looking forward to getting back behind the wheel of a kart and racing against the best there is going around. Hopefully I can be competitive and be up near the front all weekend.
"I'd like to thank the North Shore Kart Club for making this event possible along with the karting community from across the country that continue to support the event."
The action in the Memorial event is set to be action-packed with 57 drivers vying for the 40 positions on offer in the racing. After qualifying the fastest 35 drivers will proceed to the heat races with the remaining qualifiers required to contested a last-chance repecharge race over 16 laps where the top five finishers will proceed to the heat races.
BRIAN FARLEY MEMORIAL
Clubman Pro Entry List
1 Matt Wall
2 Gordon Wilson
3 Jaie Robson
4 Aaron Borg
4 Philip Maxfield
5 Darsey Kondopirakis
6 Nathan Tigani
7 Brett Robinson
9 Matthew Collins
10 Shannon Holley
10 Jason Varley
11 Mitchell Hudson
12 Matthew Lopino
13 Matthew Waters
13 Tim Dennis
14 Tyler Greenbury
18 Matthew Stacey
18 Ryan Rannard
20 Troy Hunt
21 Andrew Roffey
22 Rodney Baker
23 Troy Farley
24 Max Johnston
27 Jake Campbell
29 Beck Connell
30 Salvatore Scarpignato
31 Jason Burns
34 Steven Scoble
38 Jack Rahaley
39 Dean Buchanan
40 Stephen Brookes
41 Daniel Holihan
42 Joshua Walker
42 Peter Hollings
45 Jason Hryniuk
48 Ben Stewart
55 Nick Agland
57 David Whitmore
59 Jessica Golding
63 Peter Galvin
67 Matthew Bailey
68 Mitchell Hewitt
68 Blake Sciberras
70 Brendan Nelson
71 Daniel Nolan
73 Paul Colless
75 Kel Treseder
76 Ben Jurczak
76 Greg Turner
77 Daniel Baker
78 Grant Dyga
89 David Sultana
90 William Mackenzie
92 Thomas Phillips
96 Lydon Dodge
Tim Monte