Triple 8: Euros in Enduros still possible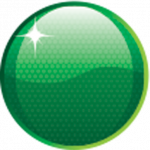 Triple Eight Race Engineering boss Roland Dane has hinted that top-line overseas drivers are still at the top of his V8 Supercar endurance driver wish list.
In what may be viewed as a bold move by some, Dane says he still wants to have international drivers compete at the Phillip Island 500 and Bathurst 1000 alongside Jamie Whincup and Craig Lowndes, despite the new regulations that will force teams to keep their regular drivers in their own cars at Phillip Island and Bathurst.
Local talent with lots of V8 Supercar experience seems to be the popular trend for most teams, however, Dane likes to think "outside the square."
Recently, veteran Bathurst champ Mark Skaife has been linked to the Voadfone-backed Holden team, however, Dane mentioned Yvan Muller, Alain Menu and Allan Simonsen as his three preferred international options for this year's endurance races.
Since Dane entered the V8 Supercar Championship Series in 2003, he has employed international talent such as Rickard Rydell, Muller, Simonsen, Richard Lyons, Fabrizio Giovanardi, Marc Hynes and James Thompson to compete in the twin two-driver races.
Will he partner relative V8 rookies with Whincup and Lowndes in the two most important races of the season?
He confirmed to Speedcafe.com.au that the three drivers above are on his list of potentials.
"A journalist recently made the mistake saying that the last non-regular driver to win an enduro was Jim Richards (Bathurst 1000, 2002). That's not true – it was Yvan Muller with Craig Lowndes at the Sandown 500 in 2005," he said.
"When I look down my list of possibles, Yvan, for sure, he is on it.
Dane said that Alain Menu was "absolutely" a possibility, as is regular TeamVodafone endurance driver Allan Simonsen.
"You can't forget the person who has done the best job for us in recent years is Allan Simonsen. He's done a good job for us," he said.
There is a great degree of logic behind the Muller and Menu options. Both will drive for Chevrolet's factory team in the World Touring Car Championship this year – an easy fit considering Triple Eight will campaign fellow GM make Holden this year. Coincidentally, there is no WTCC calendar clash with either Phillip Island or Bathurst.
Also, both Muller and Menu have raced V8 Supercars before – Menu more so. Muller has only competed in 2005, while Menu has driven at Bathurst in Super Tourers, plus with Mark Larkham's V8 team and Ford Performance Racing.
One thing that may stop Dane from playing his international card is the fact that the co-drivers get very little opportunity to drive the cars outside of the two race meetings.
Each V8 Supercar team is restricted to four test days per year, and Dane (a V8SA board member) says that it's not enough track time.
"One of the things that we've done with the rules in recent years is make them too restrictive," he said.
"The testing rules are crazy in my opinion, but more than that, at Phillip Island and Bathurst in recent years, we've had very limited practice sessions. Our drivers haven't been able to run their full course and you've had guys who have never been to the circuit before who are suddenly going into the race having done 15 laps.
"This is ridiculous if you want to promote people coming in from overseas.
"The days of Jacky Icyx coming out and winning with Allan Moffat in 1977, and people like Steve Soper, Klaus Niedzwiedz and Johnny Cecotto … we've made it too restrictive and if we don't make it as restrictive, we can utilise some of the world's great talent – including Australians like Ryan Briscoe. He came out here and put the HRT car on (provisional) pole in 2006. Where his passport comes from is irrelevant.
"You saw the job that Muller did at Sandown in '05 – good drivers are good drivers, but if you don't give them the opportunities …
"You'd be kidding yourself if you gave Jamie Whincup or Garth Tander 10 laps around Brands Hatch in a World Touring Car and expected them to run at the front of the field.
"Good drivers are good drivers, and I like to think outside the square.
"In my opinion, we shouldn't be so limiting on our test days, and when we get to the circuits, particularly the endurance races, we should be more sensible on how we run our practice sessions.
"That has been discussed in the past and it will be addressed this year."