Schumacher's three-day GP2 test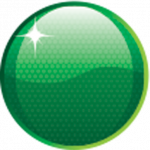 Schumacher, who announced late last year that he would make a stunning return to Formula 1 in 2010 with Mercedes Grand Prix, will take part in a GP2 Series development test, which is aimed at defining the technical features of the 2011/13 car for the Formula 1 feeder series.
The test has been approved by the FIA, the GP2 Series and the Formula One Testing Committee. He will drive the car for three days from January 12-14.
In a GP2 statement, one of the category's goal of the three-day test will be to evaluate numerous suspension configurations provide more flexibility to GP2 drivers and engineers during the race weekends.
But for Schumacher, it's three days in a real race car that will help the 41 year old no end.
GP2 Organiser Bruno Michel said it was an honour to have Schumacher test a GP2 Series car.
"Today's test marks a milestone for the GP2 Series," he said.
"It is an honour and a privilege for us to have seven-time Formula 1 World Champion Michael Schumacher help us to develop our car. The goal of the GP2 Series is to prepare young drivers for Formula One.
"This test will prove to be very important for the future of our GP2 drivers and will be a confirmation of the high-standards and competitiveness of our Series. Michael's input and advice will be invaluable. I am confident that his knowledge and unparalleled driving skills will help us to develop a great car for next season."
Michael Schumacher will return to the cockpit of an open wheel race car earlier than expected, taking part in a three-day GP2 Series test in Jerez, Spain this week.