Rally Oz scores TV podium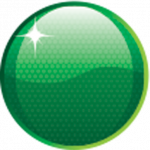 Independent television audience figures have revealed that September's Rally Australia was the second most watched round of the 2009 FIA World Rally Championship.
Held in the Northern Rivers of New South Wales, the 10th round of 12 attracted a total worldwide viewer audience of more than 53 million people.
Repco Rally Australia was shown on 264 channels worldwide over 862 individual broadcasts. More than 53% of the broadcasts were of 30 minutes duration or more. Within Australia the event received five and a half hours of coverage on Network Ten, an additional five and a half hours of coverage on One HD, one hour on SBS and three 30 minute segments on Fox Sports.
"Considering this was our first event on the East Coast of Australia, and the first WRC round in Australia since 2006, to know that the rally and vision of the beautiful surroundings of Northern NSW were broadcast to more than 53 million people confirms our predictions that Repco Rally Australia is a great medium for promoting the region and NSW in general," said Chairman of the Rally Australia Board, Mr Alan Evans.
"We are also delighted at the number of countries where the programmes were broadcast and especially the duration and the time slots achieved" he said. "The majority of programmes went to air in popular time slots and were of significant duration.
"Importantly" Mr Evans stated, "these figures do not include news programmes and sporting updates which are incorporated in normal network scheduling. No doubt there would be many more people who became aware of the event through these sources who were not viewers of the regular WRC programmes".
One of the key features of the WRC is the strong TV package. This includes a dedicated 30-minute feature program of highlights each day, plus a one-hour wrap of the entire rally at the completion. It also has a very strong TV news service that provides the opportunity for every network on the planet to show footage in news bulletins while the events are being contested.
With the rotational system used in the WRC, Australia's next round will be in 2011, with New Zealand instead hosting the Australasian round in 2010.
Here is how they put the WRC TV coverage together on events: