Legend Bob Tasca Snr passes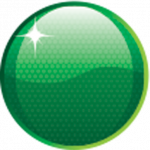 The man who coined the phrase "Win on Sunday, sell on Monday" and one of the most influential people behind Ford and racing, Bob Tasca Snr, has passed away in the US; he was 83 years old.
An automotive businessman for more than 60 years, Tasca achieved fame as an internationally-known designer of high-performance race cars and record-setting automotive dealer. Tasca Snr is credited with helping create the Ford Thunderbolt drag racing car, and bringing the Cobra Jet 428 engine to NHRA in the 1960s.
Tasca Snr started his long relationship with Ford Motor Company in 1943 and opened his first dealership 10 years later in Road Island. Tasca Snr developed a friendship with Carroll Shelby and became the first person to help Shelby assemble the Cobra. The two automotive legends maintained a lifelong friendship. Tasca Snr and his Rhode Island dealership team created their own engine, the Cobra Jet 428, from parts found in the Ford service parts catalogue. Tasca's Mustang Cobra Jet race cars were often taken to the drag strip where they defeated the competition, creating a demand for the Cobra Jet 428.
While dominating on the race track, Tasca Snr used that success in the showroom with the "Win on Sunday, Sell on Monday" mooto because that was exactly what he did. Tasca Snr's dealership modified Mustangs on Sunday, won races, and sold those same cars in his dealership on Monday. He was also instrumental in the advent of short-term leasing, which changed car financing the world over.
Tasca Snr developed a tight bond with Henry Ford II during the 1940s and two men held mutual respect for each other as automotive pioneers. Ford II viewed Tasca Snr as one of his most trusted advisors in the automotive industry.
"My grandfather has touched so many and he will live forever in the hearts of people around the world," said his grandson Bob Tasca III. "It was his time to move on. I think he held on and fought the fight for as long as he could fight it, but clearly his passing doesn't mark the end of the impact and influence that he'll have on this world, that's for sure."
Bob Tasca Snr wanted his dealerships to be the best, not just in his region, not just in the USA, but the world. Twice he had been awarded the best Ford dealer in the world and in the process has sold over 500,000 cars!
On the track his grandson, Bob Tasca III, has quickly become one of the leading drivers in the NHRA Funny Car Series and after winning two races in 2009 he will be one the drivers to watch in 2010.
Here is a video of Bob Tasca Snr talking about his life.