FIRST PICS: Alonso debuts in Ferrari red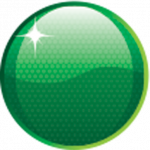 The ski camp is the first time that the two-time Formula 1 champ donned his red Ferrari team gear.
Also attending the event is team-mate Felipe Massa and the team's test driver Giancarlo Fisichella.
The traditional Wrooom event features both Ferrari and the Ducati MotoGP teams. Ducati riders Casey Stoner and Nicky Hayden were also present.
Alonso will get his first drive of a Ferrari F1 car at Valencia at the start of February.
Fernando Alonso has appeared for the first time as an official Ferrari driver at the famous Italian team's annual press event at Madonna di Campiglio in Italy.