Al-Attiyah hits back on Dakar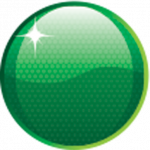 Qatari driver Nasser Al-Attiyah (VW) has picked up his third stage win on this year's Dakar and closed the gap to Spanish team mate Carlos Sainz on today's shortened stage 9 from Copiapo to La Serena in Chile.
Originally schedule for 354 competitive kilometres, this was the final stage through the Atacama Desert. It was shortened to 170 kms after heavy fog in the area.
Al-Attiyah took just under six minutes from Sainz, who again suffered a puncture. South African team-mate Giniel de Villiers was seven and half minutes further back. The Qatari is now just over eight and half minutes behind Sainz. It clearly shows that there are no racing orders for the moment within the Volkswagen team, who nonetheless still boast three Race Touaregs in the first three places, with American Mark Miller (VW) completing the current podium. BMW driver Stephane Peterhansel (France) remains in fourth despite losing 15 minutes today when he was stuck in the sand.
"After yesterday, I said I must take six minutes from Carlos because if he gains time over me today, then the team might start giving team orders and I don't need team orders," said Al-Attiyah. "Now victory is possible. I'm here to win the race and I will try to do my best. Tomorrow, the stage will be like the WRC with no sand. On this type of stage opening the road won't be a problem."
In the bikes Spaniard Marc Coma (KTM) walked away with third stage victory and 10th for his career. He beat home overall leader, Frenchman Cyril Despres (KTM), by a slender four and Chilean Francisco Lopez Contardo (Aprilia) by 74 seconds. Despres is now 82 minutes in front of Norway's Pal Anders Ullevalseter (KTM). The make-up of the podium is far from a sure thing however, since the Norwegian, Chilean and Portuguese rider Helder Rodrigues (Yamaha) are covered by just seven minutes.
Australia's remaining representatives in the bike section Rob Pollard (KTM) finished the stage in 38th (42nd in the overall positions), while Christophe Barriere Varju (KTM) finished the stage in 65th to be 63rd overall.
In the trucks two-time winner, Russian Firdaus Kabirov (Kamaz) grabbed his second victory on this year's edition and the 31st of his Dakar career. So impressive was Kabirov that it would have placed him 11th in the car section! The title holder beat his countryman and team-mate Vladimir Chagin (Kamaz) by four minutes 41 seconds and Frenchman Joseph Adua (Iveco) by over 14 minutes. The "Tsar" Chagin still has a lead of 71 minute lead over his faithful lieutenant, Kabirov, and a massive 8 hours over Dutchman Marcel Van Vliet (Ginaf).
Tomorrow crews face a 238 kilometre stage from La Serena to the Chilean capital Santiago.
Car 9th Stage results:
1. Al-Attiyah (QAT) Volkswagen 1:59:28
2. Sainz (ESP) Volkswagen +0:05:59
3. De Villers (ZAF) Volkswagen +0:07:38
4. Checherit (FRA) BMW +0:10:13
5. Miller (USA) Volkswagen +0:10:48
6. Peterhansel (FRA) BMW +0:17:26
7. Misslin (FRA) Mitsubishi +0:19:54
8. Novitskiy (RUS) BMW +0:20:15
9. Sousa (PRT) Mitsubishi +0:21:03
10. Terranova (ARG) Mitsubishi +0:30:08
Car Overall standings after Stage 9:
1. Sainz 33:33:40
2. Al-Attiyah +0:08:36
3. Miller +0:27:17
4. Peterhansel +2:13:52
5. Chicherit +2:28:27
6. Sousa +3:44:27
7. De Villiers +4:36:28
8. Spinelli +5:15:42
9. Novitskiy +5:30:58
10. Gordon +5:34:20
Bike 9th Stage results:
1. Come (ESP) KTM 2:12:30
2. Despres (FRA) KTM +0:00:04
3. Lopez Contardo (CHL) Aprilia +0:01:14
4. Ullevalseter (NOR) KTM +0:01:23
5. Fretigne (FRA) Yamaha +0:03:15
6. Duclos (FRA) KTM +0:03:15
7. Rodgrigues (PRT) Yamaha +0:03:33
8. Pain (FRA) Yamaha +0:04:09
9. Przygonski (POL) KTM +0:04:25
10. Faria (PRT) KTM +0:09:48
________________________
38. Pollard (AUS) KTM +0:44:53
65. Barriere Varju (AUS) KTM +1:33:08
Bike Overall standings after Stage 9:
1. Despres 35:58:55
2. Ullevalseter +1:21:50
3. Lopez Contardo +1:25:31
4. Rodgrigues +1:28:44
5. Duclos +1:55:40
6. Fretigne +2:05:44
7. Street +2:39:13
8. Pain +2:46:04
9. Berglund +2:59:06
10. Pedrero Garcia +3:06:15
________________________
42. Pollard +12:22:18
63. Barriere Varju +19:44:100
Truck 9th Stage results:
1. Kabirov (RUS) Kamaz 2:32:20
2. Chagin (RUS) Kamaz +0:04:41
3. Adua (FRA) Iveco +0:14:40
4. Mardeev (RUS) Kamaz +0:18:05
5. Van Vliet (NLD) Ginaf +1:10:10
Truck Overall standings after Stage 9:
1. Chagin 38:24:50
2. Kabirov +1:11:31
3. Van Vliet +8:21:13
4. Macik +10:07:25
5. Van Ginkel +12:28:38