Vote for Percat in SA Sports Star Award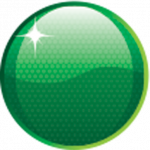 Reigning Australian Formula Ford Champion Nick Percat has been nominated for the South Australian Sports Star of the Year award – and you have the opportunity to help him win.
To vote for Percat in The Advertiser's online award, CLICK HERE
You can vote as many times as you like with multiple email addresses, and one lucky voter will win a $500 cash prize.
Other nominees in teh running include Sam Willoughby (BMX), Hannah Nielsen (lacrosse), Anna Meares (cycling), Luke Morrison (rowing), Becchara Palmer (beach volleyball), Natalie von Bertouch (netball), Kylie Thomas (aerobics), Jack Bobridge (cycling) and Michael Klinger (cricket).
Percat is most prolific winner in Australian Formula Ford history with 22 wins to his name, ahead of V8 Supercar driver Steven Richards (17), Steve Owen (16), Ash Walsh (15) and Will Davison (10).
Percat took 12 race wins in 2009 on his way to the 2009 title. He is a member of the Walkinshaw Racing squad and as a reward for his excellent season, was given a test of a V8 Supercar late last year.
Percat's 2010 racing plans are currently undecided, although he is working hard to secure a drive in the Fujitsu V8 Supercar Series with a Holden team.