Farr returns to the winner's circle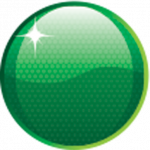 East Coast Pipeline Racing's Robbie Farr returned to the winner's circle with victory in round ten of the Performance Wholesale World Series Sprintcars Championship at Toowoomba's Charlton Speedway last night.
With passing opportunities limited on the tight confines of the Charlton Speedway, the Orrcon Steel-backed driver made the most of his outside front row starting position in the main event to get the jump on polesitter Jason Johnson.
"It's been an up and down series for us, we've had a bunch of seconds, so it was good to get a win on the board, hopefully more will follow to finish the year on a high," said Farr.
"It is pleasing to have bounced back from the bad luck that we endured in Brisbane, we're now pretty much forgetting about the points but more so going for race wins and if we can keep winning the points will take care of themselves."
Johnson held down second position for the majority of the race, however, when he ran wide on lap 24 it allowed both Max Dumesny and Brooke Tatnell to slide past and take over second and third place respectively.
From that point there was very little change in the running order with Farr going on to claim his first round win of the 2009/10 series.
With four rounds remaining Tatnell maintains a stranglehold at the top of the points standings on 1477 points ahead of Dumesny (1430) and Farr (1423). Ryan Farrell is in fourth position ahead of Johnson, who continues to make up for lost ground after missing the opening round due to commitments in America.
PERFORMANCE WHOLESALE WORLD SERIES SPRINTCARS
ROUND 10 of 14
1. Robbie Farr
2. Max Dumesny
3. Brooke Tatnell
4. Jason Johnson
5. Danny Smith
6. Jason Sides
7. Kerry Madsen
8. James McFadden
9. Ryan Farrell
10. Andrew Scheuerle
11. Grant Anderson
12. Danny Reidy
13. Peter Thorley
DNF Ricky Maiolo
DNF Wayne Rowett
DNF Bryan Mann
DNF Cameron Gessner
DNF Brent Kaeding