Aussie rally hope secures 2010 support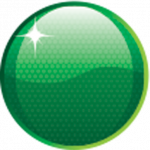 Australian international rally hope Molly Taylor has a big career goal – to compete in the World Rally Championship.
It's a tall order, but one which can be achieved with good results and good backing.
Last year, she finished second in the Suzuki Swift Cup, run within the British Rally Championship. In 2010, she will contest the Citroen Racing Trophy in the British title again, and to ensure she has the right backing to make her career goal come true, she has secured a commitment from Sydney-based business Virtual Display Group (VDG), who will continue their support Taylor this year.
Taylor, a member of the AMSF's International Rising Star program, said that she was pleased to have confirmed support from the group.
"I am extremely excited to have the ongoing support from VDG and am really looking forward to working with them in 2010," she said.
"They are great supporters of rallying, understanding the sport and what it takes."
Virtual Display Group Managing Director Maurice Roche said that Taylor's focus and desire are appealing qualities.
"VDG is once again proud to support Molly in her aim to join the WRC one day," he said.
"Molly took the gutsy initiative by going to the UK on her own and proved in 2009 that she could take home the championship.
"I am confident that Molly will be capable of taking on the British Championship once again in 2010 and further carve her way toward the WRC and at the same time represent her country."
It is expected that Taylor will compete in all six rounds of the Citroen Racing Trophy UK, and may take on selected events in the Irish version of the class.
The Citroen Racing Trophy will be contested solely with the Citroen C2R2 Max car.