V8 drivers get their summer fix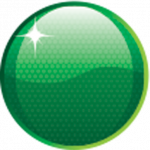 Includes an on board video with Sprintcar Ace Robbie Farr
A number of V8 Supercar drivers have been spotted getting their 'summer motorsport fix' over the past few weeks at speedway's across the country.
Stone Brothers Racing recruit Tim Slade and good mates Jack Perkins and James Moffat were three of the most travelled racers having followed the East Coast Pipeline Speedweek from Adelaide to Murray Bridge and Warrnambool before heading north to Sydney's Tyrepower Parramatta City Raceway.
Unfortunately, a rain delay meant that Moffat had to return home prior to the racing was held in the Scott Darley $50,000 to win race but Slade and Perkins hung out with Paul Morris, who was contesting the event, to finish of their 'road trip'.
"It was pretty cool to be a fan for a while, just sit back and enjoy the racing," said Slade.
"A lot of people asked us if we would rather get away from racing but it was fun just getting in the XR5 Focus and hitting the road to watch some racing and hang out with some really good people.
"The sprintcar scene is a lot more relaxed than V8s, at the end of the night everyone hung out in each other's trailers talking sh*t and having a few beers, it was cool."
While in Sydney, both Slade and Perkins got their hands dirty alongside the Dude, Paul Morris, helping track crew prepare the clay-way during the day behind the wheel of the VW 'trackpackers'.
Later that night Slade also got the opportunity to climb aboard the two-seater Tyrepower sprintcar driven by Brett Loadsman.
"I drove the Dude's car a couple of weeks ago but I've got a lot more appreciation now for what these things can do after going for a ride in a two-seater – it was pretty cool," said Slade.
"A big thanks to everyone who help make our road trip into a pretty cool one, especially to Wade Aunger, Jon Evans and the management at Tyrepower Parramatta City Raceway.
"It has been a pretty cool off season, now it's time to switch back on and focus for the year ahead."
When you look at the vision from the onboard camera from Robbie Farr's Orrcon Steel-backed East Coast Pipeline Sprintcar, it is no surprise to see why sprintcar racing is so popular with the V8 drivers.