Schatz makes it three in a row in Brisbane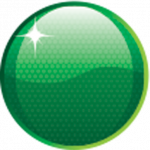 American Donny Schatz won his third consecutive Australian Open, round nine of the 2009/10 Performance Wholesale World Series Sprintcars Championship, at the Brisbane International Speedway tonight.
Schatz was the dominant driver in the 50-lap feature race, however, he had to endure a several late race caution periods, and subsequent restarts, on his way to victory in the $20,000 to win event.
The four-time World of Outlaws Champion raced wheel-to-wheel with current points leader Brooke Tatnell through turns one and two on each restart but on every occasion it was Schatz who emerged in the race lead.
At the chequered flag Schatz crossed the line several car lengths clear of Tatnell, who was competing with the assistance of a hockey brace on his left leg as he continues to recover from the injuries sustained last July, at the chequered flag.
"It has been a trying weekend for us, so I'm glad to have been able to finish up on top tonight," said Schatz.
"On Wednesday I made a mistake and last night I wasn't quite on top of my game but tonight I managed to get the job done.
"In the feature I was a little 'gun shy', particular on the short runs as I knew I was good for the long runs but on the shorter ones I was a little worried so I really pinned it against the cushion on those late restarts.
"A couple of times I was all over the place but we got the job done after 50 laps and finished with another win."
Current Australian Champion Garry Brazier put on a show for the fans coming from 14th spot at the start, after finishing second in the star-studded B-Main, to steal the final spot on the podium from Max Dumesny with two laps remaining.
Dumesny finished fourth ahead of the evergreen Danny Smith, David Murcott and polesitter Cameron Gessner.
PERFORMANCE WHOLESALE WORLD SERIES SPRINTCARS
ROUND 9 of 14
1. Donny Schatz
2. Brooke Tatnell
3. Garry Brazier
4. Max Dumesny
5. Danny Smith
6. David Murcott
7. Cameron Gessner
8. James McFadden
9. Andrew Scheuerle
10. Robbie Farr
11. Ryan Farrell
12. Danny Reidy
13. Jason Sides
14. Jason Johnson
DNF Brent Kaeding
DNF Kerry Madsen
DNF Todd Wanless
DNF Darrell Hodges