MotoGP ready for five-year Sepang deal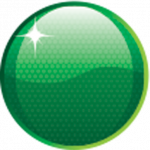 If the deal is successful, the MotoGP class will continue to race there until the 2015 season.
Autosport.com reports that the Sepang International Circuit (SIC)'s board of directors yesterday accepted a proposal from MotoGP rights holder Dorna to renew the deal, although the new agreement is still subject to the ministry's approval.
The circuit's boss Razlan Razali told The Star newspaper that the new deal will only makes sense if a Malaysian rider is competing.
"If we agree to the deal with Dorna, it comes with the understanding that we will have a Malaysian rider competing until 2015," Razali told The Star.
"Dorna will also help us to develop our home grown Super Series programme. The aim is to develop young talent to participate in future world championships.
"After all, what is the point of having a Malaysian Motorcycle GP with no promising local talent coming up?"
Malaysian MotoGP organisers look set to lock the world's premier motorcycle championship into five-year deal to keep the race at the Sepang circuit – however, a local rider must be on the grid.