Webber heads six Aussies in Autosport Top 50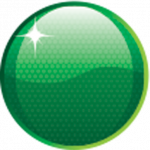 Aussie F1 star Mark Webber has headed up the Australian contingent in British motorsport publication Autosport's Annual Top 50 driver's list.
The 2009 edition of the prestigious tally included six Australians, with Webber the highest placed Down Under driver in seventh place after a season where the Red Bull Racing driver scored two Grand Prix victories.
Next best Aussie was IndyCar driver Ryan Briscoe in 12th place, with Le Mans 24 Hour winner and ALMS champion David Brabham in 30th position.
IndyCar race winner Will Power came in at 36th position, while V8 champion Jamie Whincup was 43rd and British F3 champion Daniel Ricciardo in 49th position.
For Kiwi fans, IndyCar ace Scott Dixon came in eighth for his runner-up efforts in the 2009 IndyCar Series.
Vodafon McLaren Mercedes driver Lewis Hamilton won the coveted Number One slot ahead of countryman Lewis Hamilton and four-time NASCAR champ Jimmie Johnson.
Aussies also featured in the sub-categories, with Whincup ranked sixth on the touring car driver list, Ricciardo in the teenager list and Brabham featured in two sub-categories – see listings below.
Autosport 2009 Top 50 Driver List:
1. Lewis Hamilton – F1
2. Jenson Button – F1
3. Jimmie Johnson – NASCAR
4. Sebastien Vettel – F1
5. Sebastien Loeb – WRC
7. Mark Webber – F1
12. Ryan Briscoe – IndyCar
30. David Brabham – ALMS
36. Will Power – IndyCar
43. Jamie Whincup – V8
49. Daniel Ricciardo – British F3
Autosport 2009 Top 20 Touring Car Driver List:
1. Gary Paffett – DTM
2. Timo Scheider – DTM
3. Yvan Muller – WTCC
6. Jamie Whincup – V8
17. Will Davison – V8
18. Garth Tander – V8
Autosport 2009 Top 10 Over 40yo Driver List:
1. Mark Martin – NASCAR
2. Yvan Muller – WTCC
3. David Brabham – ALMS
Autosport 2009 Top 10 Over Teenage Driver List:
1. Jules Bianchi – EuroF3
2. Daniel Ricciardo – British F3
3. Sergio Perez – GP2
Autosport 2009 Top 10 Prototype Sportscar Driver List:
1. Stephane Sarrazin
2. Allan McNish
3. David Brabham