Triple Eight: Keen to keep testing locally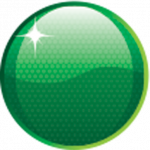 Triple Eight Race Engineering boss Roland Dane says he has no problems continuing to test at Queensland Raceway, despite the fact that the circuit will not host a round of the V8 Supercar Championship Series this year.
Dane told Speedcafe.com.au that his TeamVodafone squad will continue to conduct its testing at 'The Paperclip' if there is no issue with the V8 rules that may restrict teams from testing at a track that doesn't host a round.
"We'll still test there," Dane said.
"Queensland Raceway has no problem with us testing there. It's just a case of our rule book – ultimately, the rule book is run by the teams, so we just have to make sure we can continue there.
THE FINAL RACE OF THE 2023 REPCO SUPERCARS CHAMPIONSHIP ON ONE OF THE WORLD'S BEST STREET CIRCUITS. GO ALL IN AT THE VAILO ADELAIDE 500, CLICK HERE TO BUY TICKETS
"Hopefully, from a testing point of view, we can continue to test there."
Dane refused the notion that the Queensland teams would be at a disadvantage compared to the Victorian
teams which are able to test and race at Winton Raceway.
"It's a non-issue to me," he said.
"Who has won more races at Winton recently? We have.
"I don't think there's any home ground advantage. Unfortunately, I seem to remember us allowing the odd driver from down south to win at Queensland Raceway! It's a load of old bollocks to me.
"If it was a new track that we were going to and half the field could test there and the other half of the field had never been there, that might be a different matter, but everyone's been going to Winton and Queensland Raceway since God was a boy.
"There's no advantage or disadvantage."
Dane said that he'd consider changing his test track to an interstate venue in the future, although the cost of the exercise would be very prohibitive.
"We'd consider it (testing elsewhere), but as soon as you do that, it becomes very expensive.
"The beauty of going to you local circuit is that you can drive there and save yourself a bunch on petrol costs. As soon as you've got to fly people away, overnight stays, drive the truck 12 hours there and back etc etc, the whole thing starts to cost a great deal of money."
Triple Eight Race Engineering will conduct its first test of 2010 at Queensland Raceway this year – debuting its brand-new TeamVodafone Holden Commodores on February 9.