QR wanted long-term V8 commitment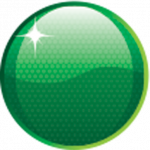 Queensland Raceway operator John Tetley has defended his position regarding the news that V8 Supercars Australia has dropped the Ipswich circuit from its calendar.
V8SA confirmed that Queensland Raceway's proposed round in May this year had been axed and is unlikely to be replaced.
V8 Supercars' governing body issued a statement yesterday, claiming that it could not reach an agreement with Tetley due to "a long list of unrealistic demands" that included a near record track hire fee, aging facilities and that the necessary CAMS sanctioning could not be met.
Tetley told Speedcafe.com.au that he wanted an extended commitment from V8s, but they were unwilling to accept.
THE FINAL RACE OF THE 2023 REPCO SUPERCARS CHAMPIONSHIP ON ONE OF THE WORLD'S BEST STREET CIRCUITS. GO ALL IN AT THE VAILO ADELAIDE 500, CLICK HERE TO BUY TICKETS
"We did agree on the price that they offered, but we said that if you're only going to pay that, then we need a commitment, and we asked for a five-year agreement, but they refused to give us commitment for that time," he said.
"The agreement that we give to V8s is the same that we give to anyone who wants to hire the circuit.
"We lost a lot of money running last year's event, and the thing is, we can't compete with publically funded events like Townsville and the Gold Coast.
"We've been tired of being strung along by V8 Supercars, and in my opinion, it was probably about time we parted company if that's the way they want to act."
In terms of V8s facility argument, Tetley said that he does not have the funds to upgrade QR.
"For 362 days of the year, those facilities seem to be just fine for all of our other events," he said.
"I don't know what he (V8 Chairman Tony Cochrane) is actually asking us to do and what sort of dollars need to be spent.
"We are a small family-owned business that do not have the funds, and have not been able to get the funds.
"(But) if you want to talk about investment, it should be pointed out that Queensland Raceway has injected $2.5 million into re-opening Lakeside. We are certainly meeting the needs of the grass-roots motor sport people.
"V8 Supercars is a very small part of our business, and it has been for some time. Everybody seems to think that's the only time that we're open."
Another issue between V8s and QR was the race meeting's sanctioning. V8s must run a meeting under CAMS sanctioning as it's a full-fledged FIA championship. Queensland Raceway has been associated with the Australian Auto Sport Alliance (AASA) since 2002 and was unwilling to accept a CAMS event to be run at the track.
"Does he understand that AASA runs events like Targa Tasmania and Classic Adelaide?" Tetley asked.
"There are other major race events that are run under AASA, other than CAMS.
"Choosing to race under AASA and CAMS is like choosing whether to shop at Coles or Woolworths. They do the same thing."
Tetley added that his facility is more than happy to continue to accommodate the V8 teams for testing purposes.
"I don't have any problems with any of the teams. By and large they are a very, very good bunch of people, and I certainly don't have any issues with them practicing there," he said.