Ingall on QR: Major implications for teams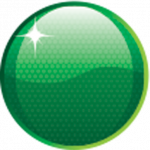 Supercheap Auto Racing's Russell Ingall says that the fallout between V8 Supercars Australian and the Queensland Raceway operators will trigger huge implications for nearly half of the V8 field.
Confirmation yesterday that a round of the V8 championship would not be held at the circuit known as the 'Paperclip' means that Queensland-based teams Triple Eight Race Engineering, Stone Brothers Racing, Dick Johnson Racing, Paul Morris Motorsport and Triple F Racing lose their 'home ground advantage' status during this year's V8 schedule.
Every other team in the V8 Supercar Championship Series conducts their official testing at Winton Motor Raceway, Victoria.
Ingall told Speedcafe.com.au that the axing of Queensland Raceway from the calendar has, so far, produced more questions than answers.
THE FINAL RACE OF THE 2023 REPCO SUPERCARS CHAMPIONSHIP ON ONE OF THE WORLD'S BEST STREET CIRCUITS. GO ALL IN AT THE VAILO ADELAIDE 500, CLICK HERE TO BUY TICKETS
"The implications of the cancelled round is far more than simply not having a race there," 'The Enforcer' said.
"Whether it will still be our test track, I'm not sure. QR is of massive importance to our team. It's definitely not a good thing.
"If it still does remain our test track, we lose the advantage of having a home round where we test at. It gives the teams that test at Winton a huge advantage."
While it would be ideal to switch test circuits, the Queenslander's closest permanent track that host a championship round now is Winton – some 2000km south!
And even with only four test days allowed each year, Ingall says that it is unlikely and not feasible for the Queenslanders to conduct interstate testing.
"That just means you got another added cost – travel, accommodation four times over, maybe even more if you do your rookie testing. It adds a reasonable amount onto the race budget that hasn't been factored in," he said.
"There's a lot of things that haven't been thought about before the axe has fallen on this.
"The testing factor is one of the biggest things. I don't think the fall-out of this has been totally realised.
"But whatever way you look at it, it's a shame. The track is in the heartland of V8's demographic in the area – there's a strong support in the Ipswich area and all the way up to Toowoomba.
"Anytime you lose a permanent circuit, it's definitely a major loss, but if the numbers don't add up, there's not much you can do about it at the end of the day."
It may not be all doom and gloom for Ingall, though. While he loses his test track from the racing calendar, he may be forever known as the fastest man ever at Queensland Raceway.
"On the upside, I'm the lap record holder, so I'm bound to keep that now!" he joked.
"You can always look at the negatives, but I like to look at the positives. It might not be the most technical circuit in the world, but it has produced some very spectacular and exciting racing over the years. There were a lot of positive aspects to it.
"There's no doubt that the place was deteriorating, including the track surface which was getting very bumpy. It's a shame, for sure. I'll feel sorry to see it go and not race there, but what can you do?
"From a results point of view, it's probably been one of my most successful tracks. It's not one of my favourite circuits in Australia by a long shot, but it's been one of my most successful. There's a bit of history there which will be remembered by myself, for sure."