Garland out of the Dakar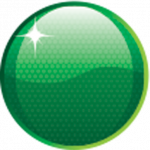 Australia's Bruce Garland has had to officially withdraw his production-based Isuzu D-MAX Ute from the Dakar Rally following a torturous 418 kilometre stage from Pedro de Valdivia to Iquique in Chile today.
After a solid opening five stages across Argentina and Chile, Garland and co-driver Harry Suzuki first broke a torsion bar, then the spare wheel came off the mount point and flew in the air only to land on the car and damage the radiator. The engine then overheated with the lack of water and high temperatures forced the pair to return to the bitumen to limp into the overnight stop.
"We'd fixed the problem but it put us back last on the road, behind all those trucks and their blinding dust, ruts and rocks," said Garland.
"We were going alright and wouldn't have lost our overall road position until the spare wheel flew off when we hit yet another of the many washaways in this talcum-powder filled furnace. We patched up the water leak but we'd lost too much coolant and the lack of cooling with a tailwind meant we had to back off. I reckon I've got about 100kg of dust in my belly."
Although officially out of the rally, they will continue as in-event backup service for Isuzu teammate Pelle Wallentheim (Sweden).
Dakar legend Stephane Peterhansel (France) bounced back from a shocker yesterday to take his 20th career car class victory and 53rd overall.
The BMW driver passed 11 cars to complete the stage six minutes and 47 seconds ahead of overall leader Carlos Sainz (Spain) aboard a Volkswagen and just under nine minutes ahead of yesterday's stage winner Mark Miller (USA) in another VW.
Peterhansel dropped to 10th in the standings yesterday after losing two hours to transmission problems with his X-raid BMW, but is now back to eighth; incredibly just 30 minutes shy of fourth place overall.
"I am surprised we did such a great time because we spent 200km in other drivers' dust," said Peterhansel. "But for the last 150km we kept a good pace and navigated well. We have downgraded our ambitions of course. We were going for victory but now it's more complicated. So I want to drive as fast as possible and take the X3 to the best possible position in the standings. We might even be in the top five or in the top three; we will see. I thought that the record of stage victories was between me and Vatanen, but I heard that Chagin is now at 53. So we'll play with that even if it's not what matters the most."
In the bikes Spanish rider Marc Coma (KTM) took his second stage victory of this year and ninth in his career on the Dakar. The defending champion finished 10 minutes and 34 seconds ahead of Frenchman Cyril Despres (KTM) with another four seconds back to Portugal's Helder Rodrigues (Yamaha). Overall Despres continues to manage his 42 minute lead over Chile's Lopez Contardo. Coma is 66 minutes further back in fourth.
Italian rider Luca Manca is fighting for his life after crashing just three kilometres into the stage. The 29-year-old was taken to a Calama hospital then later transferred to a Santiago hospital where he has been placed in an artificial coma. In a cruel twist of fate, the KTM biker had already been in the spotlight on Wednesday for heroically stopping to help a broken down Marc Coma change a rear tyre; he had been running in ninth overall.
Australia's Rob Pollard (KTM) climbed three places overall to be 43rd overall, while Christophe Barriere Varju (KTM) also climbed three places to be 58th.
In the trucks five-time winner Vladimir Chagin (Kamaz) of Russia took his fifth special stage out of six in this 2010 Dakar and 52nd of his career to be just one victory shy of absolute record holder Peterhansel! At the finish, Chagin arrived over 12 minutes in front of his teammate and countryman Firdaus Kabirov (Kamaz) and over 31 minutes ahead of his other teammate and countryman Ilgizar Mardeev (Kamaz). In the overall standings, Chagin is holding a lead of over 38 minutes to his faithful lieutenant Kabirov and over four hours ahead of Mardeev.
Tomorrow crews tackle the longest stage of the event with a 641 kilometre trek from Iquique back to Antofagasta before the only rest day of the entire event.
Car 6th Stage results:
1. Peterhansel (FRA) BMW 4:23:55
2. Sainz (ESP) Volkswagen +0:00:47
3. Miller (USA) Volkswagen +0:08:55
4. Al-Attiyah (QAT) Volkswagen +0:11:34
5. Novitskiy (RUS) BMW +0:17:32
6. Misslin (FRA) Mitsubishi +0:18:24
7. Sousa (PRT) Mitsubishi +0:21:29
8. De Villiers (ZAF) Volkswagen +0:24:32
9. Chicherit (FRA) BMW +0:24:48
10. Holowczyc (POL) Nissan +0:28:09
Car Overall standings after Stage 6:
1. Sainz 20:35:33
2. Al-Attiyah +0:15:24
3. Miller +0:17:47
4. Sousa +1:34:04
5. Holowczyc +1:43:40
6. Gordon +1:48:25
7. Chicherit +1:51:42
8. Peterhansel +2:04:02
9. Spinelli +2:12:18
10. Notitskiy +3:10:18
Bike 6th Stage results:
1. Coma (ESP) KTM 4:46:59
2. Despres (FRA) KTM +0:10:34
3. Rodrigues (PRT) Yamaha +0:10:38
4. Lopez Contardo (CHL) Aprilia +0:15:12
5. Ullevalseter (NOR) KTM +0:17:09
6. Jakes (SVK) KTM +0:17:26
7. Przygonski (POL) KTM +0:20:27
8. Fretigne (FRA) Yamaha +0:21:37
9. Street (USA) KTM +0:22:10
10. Faria (PRT) KTM +0:27:59
____________________________
46. Pollard (AUS) KTM +1:37:39
66. Barriere Varju (AUS) KTM +2:56:13
Bike Overall standings after Stage 6:
1. Despres 21:35:59
2. Lopez Contardo +0:42:15
3. Rodrigues +0:44:05
4. Coma +1:06:21
5. Ullevalseter +1:14:42
6. Duclos +1:21:56
7. Street +1:24:22
8. Fretigne +2:00:57
9. Jakes +2:07:39
10. Pain (FRA) +2:08:46
____________________________
43. Pollard +7:12:07
58. Barriere Varju +10:12:58
Truck 6th Stage results:
1. Chagin (RUS) Kamaz 4:55:22
2. Kabirov (RUS) Kamaz +0:12:03
3. Mardeev (RUS) Kamaz +0:31:07
4. Van Vliet (NLD) Ginaf +0:59:14
5. Macik (CZE) Liaz +1:09:06
Bike Overall standings after Stage 6:
1. Chagin 23:15:54
2. Kabirov +0:38:11
3. Van Vliet +4:06:40
4. Mardeev +4:12:19
5. Macik +5:24:57