YouTube star to take on WRC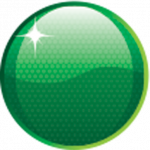 US rally star and sports footwear mogul, Ken Block, has joined forces with the Ford Motor Company and drink giant Monster Energy to tackle selected rounds of the 2010 World Rally Championship aboard a Ford Focus WRC.
Best-known for his YouTube Gymkhana videos, Block is also the co-founder of DC Shoes and has a long held ambition to join the WRC. This announcement comes just a month after it was confirmed that 2007 F1 World Champion Kimi Raikkonen was joining the WRC ranks in a Citroen ironically backed by Red Bull.
It will be a busy year for the 2005 Rally America Rookie of the Year and a three-time medallist at X Games, as he will continue his activities in the Rally America series and X Games aboard a Fiesta.
"I am stoked to be rallying in a Ford. They are an impressive force in the sport," said Ken Block. "From the days of the 1970s Escorts to the Group B RS200 to the modern-day Focus and now the Fiesta, Ford just does an excellent job at rally and I couldn't be happier to now be part of this amazing heritage. Not to mention my dad would be proud. He was a dedicated Ford guy."
Ford's rally heritage is well-known on the world stage, but in the US it only made its first true foray into the sport last year with participation in the Pikes Peak International Hill Climb and X Games 15. The push also aligns with the launch of the Fiesta in the US market.
Block will campaign a Focus from M-Sport, the same organisation charged with running the factory operation in the WRC. "It is great news that Ken will be joining the WRC and even better that it will be with Ford!" said M-Sport Managing Director Malcolm Wilson. "Ken has been instrumental in elevating the public awareness of rallying throughout the world with his multimedia exploits, particularly in the U.S. which is a key global market and an area where WRC has yet to reach its full potential."
Although at this stage only Block's entry has been confirmed, it is expected that the Monster World Rally Team will be a two-car entry with ex-Subaru WRC driver Chris Atkinson from Australia firmly in the frame to take the seat. The final team line-up and calendar of events are expected in the coming weeks.
Is there a YouTube video to announce the launch? Of course!
Ken Block's latest YouTube video Gymkhana 2 has had over 10,500,000 hits! Here is why