Sutil takes on Dehli fans in kart race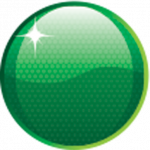 Force India Formula 1 driver Adrian Suit has given 12 lucky motor racing enthusiasts the race of a lifetime, competing against them in a special kart race in Dehli yesterday.
Over 10,000 people applied to take on Sutil in the karting event, attended by Force India chief operating officer Otmar Szafnauer and Samar Singh Shekhawat, senior vice president (Marketing) of United Breweries.
Sutil, who started his racing career in karts, told The Times of India that he was pleased to be involved in the special event.
"I am very excited and happy to be in Delhi for the first time, especially with the chance to burn some rubber with Formula 1 fans," Sutil said.
"If you are beginning as a driver, just go on the karting tracks. The first few days of a season is pretty hard and tiring. So, karting is the best way to keep up your level."
Sutil finished 17th in the World Drivers Championship last year with Force India, scoring a best result of fourth at the Italian Grand Prix. It was his only points finish for the year.
The German driver also told The Times of India that he's looking forward to competing against Michael Schumacher this year.
"Michael is a legend," he said.
"He is 41 but I feel he still has it in him to give today's best drivers a run for their money. It is also good for the sport in these difficult times."