NASCAR Scene magazine shut down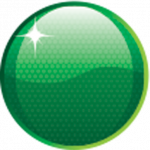 The NASCAR community is aghast at the sudden closure of 'NASCAR Scene', arguably the most recognised publication in the sport.
Founded in 1977 under its previous masthead 'Grand National Scene', NASCAR Scene was a weekly print magazine reviewing the races and news of America's most popular form of motorsport.
It was announced this week that Street & Smith's Sports Group, publishers of NASCAR Scene and the monthly glossy 'NASCAR Illustrated', will cease publication of NASCAR Scene effective immediately.
Some of the most high-profile journalists in the NASCAR paddock, such as veteran Steve Waid and others just as Jeff Gluck and Mike Hembree, have all lost their jobs as S&S consolidates its efforts purely on NASCAR Illustrated and its news website SceneDaily.com
Others such as Bob Pockrass and Jeff Owens will remain with S&S working on the streamlined efforts, which a statement labelled as "the merger of NASCAR Scene into an enhanced NASCAR Illustrated and to concentrate race and breaking news coverage of the sport on its website, scenedaily.com."
"We're excited about the opportunity to offer our expanded subscriber base NASCAR Illustrated's special look at the fun and excitement that the sport offers," said Publisher Michael J. Fresina in the statement.
"With the opening of the NASCAR Hall of Fame in spring and what should be one of the most competitive seasons ever on the track, 2010 promises to be a special year for the sport's fans and our readers, and we're looking forward to it."
To read NASCAR media blogger John Daly's detailed summation of the situation just CLICK HERE to read his article on the closure at 'The Daly Planet'. Also CLICK HERE for piece by Tom Jensen for SPEEDTV.com