Schatz banks another $50k at Parramatta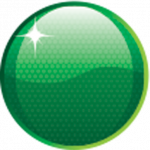 NASCAR Legend Tony Stewart has a blast Down Under
American Donny Schatz has banked another $50,000 with victory in tonight's Scott Darley event at Sydney's Tyrepower Parramatta City Raceway.
Schatz won the 40-lap feature race aboard a car owned by Australian speedway legend Garry Rush ahead of fellow American Tim Shaffer and three-time Australian Champion Brooke Tatnell.
It is the eighth time in ten years that Schatz has claimed the $50,000 winner's cheque, taking his tally to $400,000 from the event.
Schatz fought hard for tonight's victory after starting from eighth spot, due to the inversion for the top eight seeded drivers in the event. After a three-way battle for the minor spots with his team-mate Tony Stewart and fellow American Tim Shaffer in the early part of the race, Schatz took the lead from Danny Smith with 17 laps remaining by using a sensational outside pass.
The North Dakota native showed true class to pull away from his pursuers and, despite a late-race caution which bunched the field, Schatz showed superior speed to take the win.
"Eight is really just a number, we did our jobs right today. We spent a little bit of time with the race car changing a few things and I can't say enough about these guys in the team for their hard work and dedication," said Schatz.
"It's been pretty cool to have Tony (Stewart) as my team-mate, it's unfortunate it has got to come to an end here at Parramatta, but all good things must come to an end.
"We've had a blast and I Iook forward to being his team-mate again some day. I learnt a lot from him and I think he learnt a lot from me."
Shaffer and Tatnell were both the big movers late in the race to claim the minor positions ahead of Americans Jason Johnson and Smith. Rounding out the top 10 was the Madsen brothers, Ian and Kerry, Ryan Farrell, Robbie Farr and Max Dumesny.
Stewart, who combined a Christmas holiday with four events at the Parramatta venue, set the fastest time during yesterday's preliminary night's action before lining up on the outside of the front row in tonight's main event.
The two-time NASCAR Sprint Cup Champion was running inside the top three for the opening half of the race before a deflated right rear tyre put an early end to his Aussie campaign.
Despite not finishing tonight's race, Stewart indicated that he had thoroughly enjoyed his time in Australia, which included watching the famous Sydney fireworks on New Year's Eve.
"The highlight for me has been being here at Parramatta. Being at the racetrack is what I enjoy, I've been looking coming here for a few months. Away from the racetrack New Years Eve, seeing the Harbour Bridge and the fireworks was very cool and definitely the highlight," said Stewart.
"We got better every night, so that was the biggest thing for me. It was nice to actually run the same track four nights in a row versus a race here and race there in a sprintcar.
"I've had a great time and I'm already trying to work on coming back next year.
"I was terrible the first night I was here, I was all over the place, the second night was a little better but not much. The last two nights, we got going. Tonight I got going, I don't think I had enough to beat Donny but I think we had a shot to make it a one-two for Garry (Rush).
"I got more confident as the week went on and we worked on what I liked in the car compared to the way Donny likes it. I think we really started to hit on with what I like and hopefully we'll bring that knowledge back next year."
American Jason Sides put on a real show for the fans throughout tonight's action transferring from the C-Main to gain a start in the B-Main before climbing up to 11th from his 24th starting position.
SCOTT DARLEY $50,000 TO WIN
presented by Coca-Cola at Tyrepower Parramatta City Raceway
1. Donny Schatz
2. Tim Shaffer
3. Brooke Tatnell
4. Jason Johnson
5. Danny Smith
6. Ian Madsen
7. Kerry Madsen
8. Ryan Farrell
9. Robbie Farr
10. Max Dumesny
11. Jason Sides
12. Glen Saville
13. Marty Perovich
14. Mitchell Dumesny
15. Warren Ferguson
16. Skip Jackson
17. Ian Loudoun
18. Ricky Maiolo
19. Tony Stewart
20. Grant Anderson
21. Martin Lawes
22. Danny Reidy
23. James Thompson
24. Andrew Wright