NASCAR star wins Dakar stage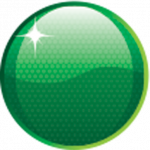 US NASCAR star Robby Gordon (Hummer) has won the fourth stage of this year's Dakar Rally by just one second from Frenchman Stephane Peterhansel (BMW).
The stage from Flambala (Argentina) to Copiapo (Chile) across the Andes was delayed and shortened by 40 kilometres, with the competitive section completed in one hour and 40 minutes.
First car on the road, Peterhansel looked set to win his second-straight stage of this year's event. However, Gordon used his lower starting position (11th) to take the stage win by the narrowest of margins and take his first stage win of the 2010 Dakar.
After losing an hour on yesterday's stage when he got stuck twice and had engine overheating issues, Gordon was pleased to bounce back. "Today's special stage was perfect for us with a lot of camel grass," said Gordon. "It's on this type of terrain that the Hummer is doing great. I am sure that today we managed to climb up in the standings and we will see how Chile will treat us."
In the overall standings, Peterhansel leads from Volkswagen's Carlos Sainz(Spain) by seven minutes and 36 seconds, with fellow VW driver Nasser Al-Attiyah (Qatar) in third nearly 10 minutes behind the Frenchman.
Australia's Bruce Garland and Harry Suzuki in their production-based Isuzu D-MAX Ute have moved up to 19th place overall after finishing the day's stage in 23rd position. "We're just cruising," said Garland. "We can't compete with the speed of the guys at the front so we're not even trying, but I can't believe the way they are bashing their cars around – not all of them will make the finish line."
"Today's stage had a lot of what I would call 'dune crossings' – sort of mountains and valleys of dunes, but they cut out the worst of it because so many people got held up in the sand yesterday."
In the bikes Spain's Marc Coma (KTM) gets his first stage victory of this year's event and the eighth for his career. After losing more than 40 minutes in two days the title holder has started his climb back up the standings; even though he only pegged back 124 seconds on Frenchmen David Casteu (Sherco) and 3 minutes 14 seconds on Cyril Despres (KTM). Nothing to worry about for Despres who remains firmly established at the top ahead of Casteu and Portugal's Helder Rodrigues (Yamaha). Coma is now sixth just under 39 minutes behind the leader.
Australia's Rob Pollard (KTM) had a solid day finishing the stage in 35th position and moved eight places overall to 51st. Christophe Barriere Varju (KTM) is now 64th overall after starting the day in 73rd.
In the trucks Russia's Vladimir Chagin (Kamaz) celebrated his 40thbirthday with his four straight win of this year's Dakar and a truck record 51st for career. This is just two stage victories behind the overall record in stage victories held by Peterhansel! The "Tsar" arrived over seven minutes ahead of his faithful lieutenant and countryman Firdaus Kabirov (Kamaz) with another Kamaz of Ilgizar Mardeev (Russia) in third. Brazilian driver Andre De Azevedo (Tatra) suffered electrical issues and lost many hours and fell from third overall.
Tomorrow competitors face a marathon 483 competitive kilometres from Copiapoto Antofagasta. The stage begins with open but rocky tracks followed by off-road portions where changes in pace will be numerous. This will certainly be a stage of endurance.
Car 4th Stage results:
1. Gordon (USA) Hummer 1:40:21
2. Peterhansel (FRA) BMW +0:00:01
3. Al-Attiyah (QAT Volkswagen +0:02:26
4. Sainz (ESP) Volkswagen +0:03:04
5. De Villiers (ZAF) Volkswagen +0:04:14
6. Miller (USA) Volkswagen +0:06:14
7. Terranova (ARG) Mitsubishi +0:09:06
8. Baldwin (USA) Hummer +0:10:53
9. Novitskiy (RUS) BMW +0:11:04
10. Neves (BRA) Volkswagen +0:11:22
______________________
23. Garland (AUS) Isuzu +0:34:21
Car Overall standings after Stage 4:
1. Peterhansel 10:54:50
2. Sainz +0:07:36
3. Al-Attiyah +0:09:56
4. Miller +0:19:25
5. Cox +0:59:30
6. Holowczyc +1:00:38
7. Sousa +1:03:00
8. Gordon +1:04:53
9. Spinelli +1:16:23
10. Neves +1:20:35
______________________
19. Garland +3:04:26
Bike 4th Stage results:
1. Coma (ESP) KTM 1:46:58
2. Casteu (FRA) Sherco +0:02:04
3 .Despres (FRA) KTM +0:03:14
4. Lopez Contardo (CHL) Aprilia +0:05:06
5. Goncalves (PRT) BMW +0:06:59
6. Manca (ITA) KTM +0:08:36
7. Przygonski (POL) KTM +0:08:43
8. Pain (FRA) Yamaha +0:09:00
9. Rodrigues (PRT) Yamaha +0:09:02
10. Ullevalseter (NOR) KTM +0:09:04
______________________
35. Pollard (AUS) KTM +0:30:19
75. Barriere Varju (AUS) KTM +0:49:41
Bike Overall standings after Stage 4:
1. Despres 10:44:16
2. Casteu +0:08:53
3. Rodrigues +0:23:45
4. Manca +0:29:51
5. Duclos +0:38:20
6. Coma +0:38:50
7. Lopez Contardo +0:39:07
8. Street +0:43:06
9. Ullevalseter +0:51:13
10. Goncalves +0:56:58
______________________
51. Pollard +3:51:08
64. Barriere Varju +5:22:46
Truck 4th Stage results:
1. Chagin (RUS) Kamaz 1:53:36
2. Kabirov (RUS) Kamaz +0:07:44
3. Mardeev (RUS) Kamaz +0:11:50
4. Macik (CZE) Liaz +0:21:23
5. Van Vliet (NLD) Ginaf +0:22:11
Truck Overall standings after Stage 4:
1. Chagin 12:31:23
2. Kabirov +0:26:27
3. Van Vliet +2:24:33
4. Mardeev +2:59:03
5. Elfrink (NLD) +3:02:42