Fabian Coulthard: Race wins first, then a V8 title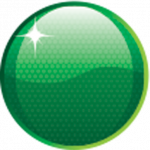 Fabian Coulthard has enjoyed a meteoric rise through the motor racing ranks. Starting off in his home land of New Zealand, he won the NZ Grand Prix, raced Formula Renault in England, before coming back to Australia to race Carrera Cup in 2004, winning the championship in 2005.
The following year, he joined the V8 Supercar ranks, starting with a part-time season with Paul Morris Motorsport. In 2007, he raced had his first full-time drive with PMM, but left the team after Bathurst. He was then signed by Paul Cruickshank Racing for 2008 and stayed with the Gold Coast-based team in 2009, scoring his first championship podium at Symmons Plains.
Now, he moves to Bundaberg Red Racing – part of the crack Walkinshaw Racing team (that is grouped with the Toll Holden Racing team). Speedcafe's Grant Rowley spoke to Coulthard at today's Bundy Red Racing launch.
QUESTION: Scoring your first victory with Bundaberg Red Racing is a box that must be ticked this year. Do you agree?
FABIAN COULTHARD: Definitely. For me last year, that was one of the boxes that I needed to tick before coming to Walkinshaw Racing, but for me, winning a race is something that I want to do more than anything.
I want to win a championship too, and with Walkinshaw Racing, I'm going to be able to do that. It's just a matter of time.
Q: To win the championship, you're going to have to overcome your three team-mates – Andrew Thompson, Garth Tander and Will Davison. Is Garth and Will in your sights?
FC: I think so. Maybe not this year, maybe a year or two down the track. I've come into this championship to win, not to make up the numbers, and I've said that all along.
It would be nice to win a few races this year and who knows what will happen at the end of the year.
Q: Four cars is a lot to deal with, the team has done it before, but from your initial view, does every car get a fair go?
FC: Yeah. That 's very high on Craig (Wilson's) priorities is that he wants four cars up the front. To do that, you've got to prepare them the same. I believe and I've been assured that all four cars are identical to one and other. It will just come down to who's the best on the day.
Q: Is there anything about your game that you know you're going to need to change to make the next step?
FC: Firstly, I'm going to have to learn how to drive a Holden! I don't believe that's going to be too hard, but I think it's a case of listening and learning. Garth and Will are very experienced in the category and there's no substitute for years racing V8 Supercars and both of those guys have a few years of racing under their belts. It's something that I can learn from.
Q: Another factor you have to deal with is moving states. You're a little bit more travelled than Andrew, but it's still something that needs to be negotiated.
FC: Absolutely, but I was living in England when I was 18. I left home at an early age, so for me, it's not such a culture shock. I've moved four or five times since then. I was on the Gold Coast, now in Melbourne. I've kind of willing to travel at someone else's expense!
But I get to do what I love, that's racing cars and I'm at a professional level where you can't really ask for much more.