Coulthard: I want to win a V8 championship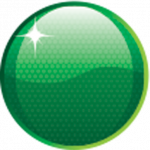 Fabian Coulthard has outlined his plans with his new team Bundaberg Red Racing – and he won't settle for anything but championship success.
The 27-year-old New Zealander told Speedcafe.com.au today at the launch of the two-car Bundaberg Red Racing V8 Supercar team that he joined the team with one intention in mind – to win a V8 crown.
"I want to win a championship, and with Walkinshaw Racing, I'm going to be able to do that. It's just a matter of time," he says.
"Maybe not this year, maybe a year or two down the track. I've come into this championship to win, not to make up the numbers, and I've said that all along."
Coulthard will be partnered this year at Bundaberg Red Racing with young star Andrew Thompson.
Coulthard will race the #24 Bundy Red Commodore – the chassis that Paul Dumbrell raced last year with the Walkinshaw team in Autobarn colours. Team-mate Thompson will campaign the #10 Commodore, driven in 2009 by David Reynolds in Bundy hues.
In addition, the Bundy Red team is grouped with the factory Toll Holden Racing Team (Garth Tander and Will Davison), giving Coulthard a great mix of youth and experienced team-mate.
He says that he will use all of their experience to his advantage.
" I think it's a case of listening and learning," he says.
"Garth and Will are very experienced in the category and there's no substitute for years racing V8 Supercars and both of those guys have a few years of racing under their belts. It's something that I can learn from."
For more with Coulthard, CLICK HERE for Café Chat.
Here is a video report from today's launch.