Briatore's life ban from F1 lifted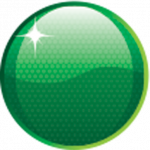 Flavio Briatore has won a court case against the FIA's World Motor Sport Council regarding his indefinite ban from motor racing which was handed to him after his involvement in the Singapore race fix scandal from 2008.
The firey Italian was given a life ban after allegedly ordering team driver Nelson Piquet to crash his car, which caused a Safety Car and allowed team-mate Fernando Alonso better track position. Alonso eventually went on to win that race.
The overturning of the rule means that Briatore can return to Formula 1.
Fellow Renault man Pat Symmons, who was handed a multi-year punishment, also had his ban lifted French court Tribunal de Grande Instance in Paris.
While he was happy with the lifting of the ban, Briatore told Autosport.com that he will not rush into making a decision about his future plans.
"Let me take a little time to enjoy this moment of happiness after this difficult period," he said.
"As concerns my possible return to F1, there is plenty of time to talk about this. I would like first of all to thank the people who remained faithful to me during these difficult moments and who showed me their trust and friendship.
"I would like to express my great joy with the decision handed down by the Paris Tribunal de Grande Instance (Regional Court).
"I believe it important for FIA to play the active role it deserves in automobile competition. As a sports person and one passionately involved in car racing for more than 20 years, the decision to apply to the civil courts to contest a decision of the FIA was a difficult one for me to take.
"The fact that the World Automobile Sport Council had been utilized to deal with a personal agenda aimed at pushing me out of the world of competition left me no other choice.
"The decision handed down today restores to me the dignity and freedom that certain people had arbitrarily attempted to deprive me of.
"I believe that justice has been done today."
Autosport reports that the FIA is considering appealing against the decision of the French court.