Saville's delight on Darley prelim night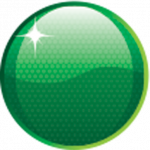 Stewart quicktime and sixth in the feature race
Sydney driver Glen Saville started on the front row and took full advantage of every opportunity that came his way to claim the first feature race of his career at Parramatta last night.
Saville took the win ahead of the East Coast Pipeline driver Robbie Farr and four-time World of Outlaws Champion Donny Schatz.
"It's a pretty good feeling to know I've beaten some of the best guys in the world, even more so when it is the first feature win of my career," said Saville, who was seeded 22nd entering the two-night Scott Darley $50,000 to win event.
"I'm under illusions the front row start helped me but I when I was in the lead I had to put the fact that the other guys were behind me to the back of my mind.
"It's a great confidence boost going into tomorrow night's main event."
Skip Jackson was the early race leader on the slick surface, however, when James Thompson spun in front of Jackson midway through the race it forced him to take evasive action. He lost a number of positions in the process before eventually crossing the line ninth.
NASCAR Legend Tony Stewart showed his true class by mastering the slick surface during qualifying ahead of fellow American Danny Smith.
Stewart followed this performance up with a second place finish in his heat race before running strongly in the feature race to record a sixth place finish.
"I probably guessed the wrong way in terms of set-up during tonight's feature race but we learnt a heap for tomorrow," said Stewart.
"It was a bit of trial and error tonight but I felt a lot more comfortable in the car than the last couple of nights. I set quick time and finished second in my heat race which was pleasing.
"The speed of the track tonight was a bit more to my liking and the race pace was slower on the slick surface, I enjoyed myself out there again and am looking forward to tomorrow's final night."
SCOTT DARLEY $50,000 TO WIN
presented by Coca-Cola at Tyrepower Parramatta City Raceway
Preliminary Night Feature Race
1. Glen Saville
2. Robbie Farr
3. Donny Schatz
4. Danny Smith
5. Tim Schaffer
6. Tony Stewart
7. Jason Johnson
8. Ian Madsen
9. Skip Jackson
10. Brooke Tatnell
11. Grant Anderson
12. Ryan Farrell
13. Ian Loudoun
14. Warren Ferguson
15. Garry Brazier
16. Danny Reidy
17. Max Dumesny
18. Mitchell Dumesny
19. Kerry Madsen
20. Steve Caunt
21. James Thompson
22. Paul Freeman
23. Andrew Wright
24. Marty Perovich