Peterhansel leads Dakar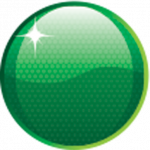 Dakar legend Stephane Peterhansel has taken the lead in this year's rally after dominating the first stage which included dune crossings and off-road sections.
The third stage from La Rioja to Fiambala (Argentina) involved 182 competitive kilometres and despite the relatively short distance was far from an easy stage. There were sandy sections between the 21km and 117km points and a 30km section of towering white sand dunes. The entire stage was run at over 1400m above sea level and was even described as 'complicated' by the BMW driver.
The nine-time winner of the Dakar (both in cars and bikes), finished the day nearly six minutes ahead of Carlos Sainz (Spain) aboard a Volkswagen.
Peterhansel's win was the 52nd of his career. "There were soft dunes, quite complicated off-road parts, big tufts of camel grass and then a big sandy climb which even the powerful race organisation vehicles had trouble getting up," said Peterhansel. "The difference today could be seen right from the start, when some riders and drivers got lost, but we got it right with our navigation."
"For the moment, I'm not interested in stage victories; I'm more bothered about outright victory in the general standings. Today is a step along the road to victory."
Peterhansel's stage victory now has him four minutes and 33 seconds ahead of Sainz overall.
Yesterday's leader, Nasser Al-Attiyah (VW), dropped back to third overall. Stage 1 leader, Nani Roma (Spain), hit trouble for the second-straight day after he damaged his BMW when he rolled into a large hole. He was not alone in having dramas with 2009 Dakar winner Giniel De Villiers encountering an engine drama in his VW Touareg only 50 kilometres into the stage. The South African had to wait for assistance and although still in the event, a repeat win is now only a remote chance.
Australia's Bruce Garland and Harry Suzuki with their production-based Isuzu D-MAX ute finished the stage in 19th position and have moved further up the overall standings to be placed 20th. "We completed possibly the hardest sand dune stages today," said Garland. "The Ambiant temperature seen in the engine data was as high as 60 degrees. No dramas with the D-MAX and only small jobs to complete in service."
In the bikes, Cyril Despres (KTM) grabbed his first stage victory and the 19th of his career. The Frenchman beat home Portuguese duo Helder Rodrigues (Yamaha) and Paulo Goncalves (BMW). Main rivals Spaniard Marc Coma (KTM), Frenchmen David Casteu (Sherco) and David Fretigne (Yamaha) all encountered problems. Casteu suffered battery issues and lost 12 minutes to Despres, Coma lost 22 minutes with an engine problem, and over 90 minutes were lost to Fretigne with electrical problems.
Australia's Rob Pollard (KTM) is now 59th overall and while Christophe Barriere Varju (KTM) is 73rd. Garry Connell (Husaberg) has retired from the rally with only 112 of the 160 bikes that started still in the event.
In the trucks five time winner, Russian Vladimir Chagin (Kamaz) picked up his third consecutive stage victory, giving a half-century of special stage triumphs, the day before his 40th birthday! The "Tsar" beat his faithful lieutenant Firdaus Kabirov (Kamaz) by and Brazilian Andre De Azevedo (Tatra). As a result the road to a sixth outright victory is looking likely especially with the withdrawal of his main rival, Czech driver Alès Loprais (Tatra).
Crews climb to over 4000 metres above sea-level and cross the Andes tomorrow into Chile where they will tackle an absolute desert special of 203 kilometres.
Car 3rd Stage results:
1. Peterhansel (FRA) BMW 02:55:19
2. Sainz (ESP) Volkswagen +0:05:44
3. Al-Attiyah (QAT) Volkswagen +0:10:01
4. Miller (USA) Volkswagen +0:10:14
5. Chicherit (FRA) BMW +0:19:18
6. Chabot (FRA) Toyota +0:23:46
7. Cox (ZAF) Nissan +0:27:01
8. Holowczyc (POL) Nissan +0:28:20
9. Sousa (PRT) Mitsubishi +0:39:02
10. Spinelli (BRA) Mitsubishi +0:41:00
_________________________________
19. Garland (AUS) +1:46:40
Car Overall standings after Stage 3:
1. Peterhansel 9:14:28
2. Sainz +0:04:33
3. Al-Attiyah +0:07:31
4. Miller +0:13:12
5. Holowczyc +0:41:38
6. Sousa +0:46:45
7. Cox +0:47:58
8. Spinelli +1:01:52
9. Gordon +1:04:54
10. Neves +1:09:14
_________________________________
20. Garland +2:30:06
Bike 3rd Stage results:
1. Despres (FRA) KTM 3:01:09
2. Rodrigues (PRT) Yamaha +0:10:40
3. Goncalves (PRT) BMW +0:12:09
4. Casteu (FRA) Sherco +0:12:13
5. Lopez Contardo (CHL) Aprilia +0:17:05
6. Duclos (FRA) KTM +0:17:45
7. Manca (ITA) KTM +0:17:56
8. Street (USA) KTM +0:18:52
9. Coma (ESP) KTM +0:21:37
10. Ullevalseter (NOR) KTM +0:23:30
_______________________________
64. Pollard (AUS) KTM +2:25:37
71. Barriere Varju (AUS) KTM +3:10:18
Bike Overall standings after Stage 3:
1. Despres 8:54:04
2. Casteu +0:10:03
3. Rodrigues +0:17:57
4. Manca +0:24:29
5. Duclos +0:30:58
6. Street +0:33:26
7. Lopez Contardo +0:37:15
8. Coma +0:42:04
9. Ullevalseter +0:45:23
10. Goncalves +0:53:13
______________________________
59. Pollard +3:24:03
73. Barriere Varju +4:36:19
Truck 3rd Stage results:
1. Chagin (RUS) Kamaz 03:26:53
2. Kabirov (RUS) Kamaz +0:11:56
3. De Azevedo (BRA) Tatra +0:37:08
4. Mardeev (RUS) Kamaz +1:20:07
5. Van Vliet (NLD) Ginaf +1:27:04
Truck Overall standings after Stage 3:
1. Chagin 10:37:47
2. Kabirov +0:18:43
3. De Azevedo (BRA) +1:03:42
4. Adua (FRA) +1:22:13
5. Mardeev (RUS) +1:47:13