Irvine: Schumacher will have number one status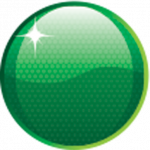 Eddie Irvine, the former Ferrari driver and loyal team-mate to Michael Schumcaher, says that the seven-time world champion will secure number one status at the Mercedes Grand Prix team.
Irvine told ESPN that Schumacher, who has won a record seven Formula 1 world titles, won't expect number one status over team-mate Nico Rosberg – he will earn it.
"Michael won't walk in there and expect to be number one to Nico," the Ulterman said.
"The fastest guy will be the number one and that's always been the case wherever Michael has been. If Nico goes quicker than him then he can expect to be team leader but I don't expect that to happen.
"When I was at Ferrari with Michael, I did the majority of the testing, the tyre work and the chassis work. But Michael could just get in the car and go fast immediately.
"He was quicker than me so he was the number one."
Irvine drove with Ferrari from 1996 to 1999. Schumacher did not win his first F1 title with Ferrari until 2000 after Irvine left the Italian team to drive for Jaguar. In fact, Irvine went within a whisker of winning the 1999 title – the year that Schumacher was sidelined for six rounds when he broke his leg at Silverstone.
Irvine lost out to Mika Hakkinen's McLaren in '99, however, he complimented Schumacher's ability to support him during his quest for title.
"When I was close to winning the title in 1999, Michael came back after his broken leg and proved he wasn't just the best number one but also the best number two in Malaysia when he let me past for the race win," he said.
It has been reported by German newspaper Bild am Sonntag that Schumacher may not drive Mercedes' first GP car until late February – a few weeks after the group test sessions at Valencia (Feb 1-3) and Jerez (Feb 10).