Thompson leaves home, bound for new life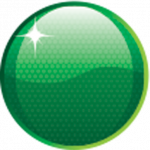 Moving away from your home town for the first time can be a daunting process. Most human beings will do it at some stage in their lives, and today, V8 Supercar driver Andrew Thompson is making his maiden voyage away from his home zone.
Thompson, 22, born and bred in south-east Queensland, arrived at Melbourne Airport this morning with two suitcases. Tomorrow, his push bike arrives, and on Wednesday, he'll pick up his new team shirt and hat at the launch of the newly-expanded Bundaberg Red Racing team.
Other than that, Thompson has all of his worldly possesions with him. Now, he needs to build a life of his own – 2000km away from his stomping ground.
Having secured a full-time V8 seat with Walkingshaw Racing (which will field two Bundaberg Red Commodores), Thompson was required to move south, closer to the Clayton-based team.
THE FINAL RACE OF THE 2023 REPCO SUPERCARS CHAMPIONSHIP ON ONE OF THE WORLD'S BEST STREET CIRCUITS. GO ALL IN AT THE VAILO ADELAIDE 500, CLICK HERE TO BUY TICKETS
For the next two weeks, Thompson will reside with Walkinshaw stable-mate Will Davison while he finds a home of his own in the Melbourne suburbs.
So, what is it like for a 22 year old to move away from the town that he grew up in?
"This is the first time that I've ventured anywhere out of the south-east Queensland area. I've never lived anywhere else," he told Speedcafe.com.au.
"And I have to say, I'm impressed with the weather in Melbourne today! Right now, it's sunny and warm. I'm sure it will get wet and cold which will be a bit of a culture shock to me. I'm never lived in an area like that, so it will definitely be a shock to the system, but more so, I'm moving away from an area that I've been used to.
"I don't have much stuff with me, so I just have to go out and find a place to live now, get all the bits and pieces that I need. I'll probably need to learn how to cook food as well!"
Thompson admitted that finding a place of his own is "daunting," but the opportunity to drive with the crack Holden team was too good to pass up.
"I guess it's a little bit daunting," he said.
"It hasn't sunk in too much yet, but I'm just looking forward to the opportunity with the Bundaberg Red team. It's a big change, it's a big move. I pretty much just got on the plane this morning with two bags and myself so this is a bit different to what I'm used to."
Bundaberg Red Racing will be the first V8 Supercar team to unveil its 2010 livery, launching in Melbourne on Wednesday.
It will be the first official engagement for new team signings Fabian Coulthard and Thompson.
Coulthard was confirmed as a Bundy Red racer back in November, while Thompson secured his deal to replace David Reynolds in late December.
Thompson described the look of the new Bundy car as "tough" while a team spokesperson said that will be "similar but different."
The launch will take place in St Kilda, Victoria, at 11am.