FIRST PICS: Barrichello bares Williams colours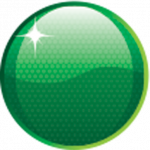 Rubens Barrichello is the latest Formula 1 driver to show off his new 2010 armour.
The 37-year-old unveiled a photo of himself in his Williams F1 attire via his Twitter account early in the New Year. Like Jenson Button, Barrichello had been restricted by former employee Brawn GP from being seen in other team's labels until the start of 2010.
Barrichello will drive with the famous Williams team, powered by Cosworth engines.
The popular Brazilian will be joined by rising German star Nico Hulkenberg.
Barrichello was confirmed as a Williams driver in November last year, and team owner Frank Williams said at the time that Barrichello was the perfect addition to his team.
"Rubens needs no introduction," Williams said.
"He is not only the most experienced driver in Formula One, but a passionate and talented driver who fought hard for the drivers championship (in 2009)."
Barrichello has taken 11 Grand Prix victories since making his debut in the world's premier racing class in 1993. He has scored an amazing 68 podiums from 285 Grand Prixs started – making him the most capped Grand Prix drive of all-time.
If Barrichello competes in every F1 race in 2010, he'll be the first person to reach 300 GP starts at the Singapore Grand Prix.