FIRST PIC: Button in McLaren team kit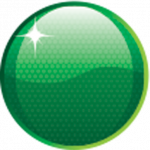 Formula 1 world champion Jenson Button was announced as a McLaren driver in November, but it just seems a little more real now that he's had his photo taken at the team's Woking, UK, facility.
Due to contractual terms with Brawn GP, Button was unable to 'officially' begin work for McLaren until 2009 had finished, but as soon as the McLaren PR machine could, the team published the first images of Button in McLaren team gear.
McLaren used social networking site Twitter to unveil Button in uniform.
The team also released a New Year's video message from Button where he tells fans: "Hi everyone, and Happy New Year. It is a real pleasure to be part of the Vodafone McLaren Mercedes team and I am looking forward to working with you all in 2010."
Button has joined McLaren on a multi-year deal, partnering Lewis Hamilton. When the deal was announced (Nov 18), he said he was excited to be part of the next phase of McLaren's history.
"McLaren is one of the greats of world sport, and its achievements and list of past champions read like a Who's Who of Formula 1 – Emerson Fittipaldi, James Hunt, Niki Lauda, Alain Prost, Ayrton Senna, Mika Hakkinen and of course my new team-mate Lewis Hamilton," he said.
"I've followed the McLaren team ever since I was a small boy, and it feels unbelievable to finally be a part of it."
According to Autosport.com, Button is currently holidaying in Hawaii and will make his first public appearance of 2010 at the Autosport International Show later in January.