Al-Attiyah moves into Dakar lead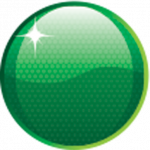 Volkswagen's Nasser Al-Attiyah has scored his fifth career stage victory and is the leader of the Dakar Rally after the 355 kilometre stage two from Cordoba to La Rioja in Argentina.
The special stage was delayed by 30 minutes because of bad weather conditions in the Cordoba area. The stage included several of the famous sections from the World Rally Championship round in Argentina.
Stage 1 winner Nani Roma lost 15 minutes after a multiple roll in his BMW X-Raid just six kilometres into the stage. Despite the accident Roma and co-driver Michel Perin were unhurt and completed the stage to end the day eighth overall.
"I misinterpreted a curve and the car slipped," said Roma. "I tried to keep it on the trail but I somersaulted twice. I ended up on my wheels in a small ditch. I was able to get out of it so I am very happy to be here in one piece. Then I had issues with the engine temperature but what matters for me is to be here."
Al-Attiyah beat home VW team-mate Mauricio Neves (Brazil) and BMW's Guerlain Chicherit (France) to take the stage lead in the final third of the test, ultimately winning it by 68 seconds over Chicherit.
That gave the Qatari driver a lead in the overall standings of 79 seconds ahead of his team-mate Carlos Sainz (Spain), who was fourth on today's stage. Al-Attiyah lost time in dust behind both Sainz and BMW driver Stephane Peterhansel (France) but was happy with his pace overall.
"We caught Stephane after 150 kilometres and we stayed back. We couldn't pass because the speed was the same," said Al-Attiyah. "But when we came to a very technical part we really pushed and we caught him and we passed. After that I saw Carlos' dust and I pushed to at least make a good time for this stage."
Australia's Bruce Garland and Harry Suzuki and their production-based Isuzu D-MAX Ute have moved further up the field finishing the stage in 25th place and are now 23rd outright. "We got everything today," said Garland. "Fog, mud, rain. Then it dried out a bit. The car just cruised through. No problems for us. There's a long way to go and tomorrow is when it starts to get really tough.
"You can't believe the crowds, though. Tens of thousands of people, out on the stage itself, and here, welcoming us. It's just fantastic the support they are giving us. You feel like a rock star!"
In the bike section French rider David Fretigne (Yamaha) confirmed the great performance of the 450cc against the restrained 690cc, setting a time 43 seconds quicker than his fellow countryman David Casteu (Sherco) also on a 450cc machine. Marc Coma (KTM) was the third fastest, but the Spaniard was handed a hefty 22 minute time penalty for speeding through a village in yesterday's stage and is now 14th overall. David Casteu is the overall leader ahead another Frenchman Cyril Despres (KTM). Australia's Rob Pollard (KTM) set the 30th quickest time and is now 50th overall, while Christophe Barriere Varju (KTM) is 82nd and Garry Connell (Husaberg) is 112th.
Five-time Dakar winner in the truck section, Russian driver Vladimir Chagin (Kamaz), has won his second-straight stage (49th career stage victory), two minutes 47 seconds in front of his faithful Russian lieutenant Firdaus Kabirov (Kamaz). Chagin is just under seven minutes in front of Kabirov and over 26 minutes ahead of Brazilian driver Andre De Azevedo (Tatra).
Tomorrow's third stage is from La Rioja to Fiambala covering 182 competitive kilometres for all entries.
Car Stage two results:
1. Al-Attiyah (QAT) VW 4:01.55
2. Chicherit (FRA) BMW +0:01.08
3. Neves (BRA) VW +0:02.01
4. Sainz (ESP) VW +0:02.41
5. Miller (USA) VW +0:02.44
6. Peterhansel (FRA) BMW +0:03.09
7. Lavieille (FRA) Nissan +0:06.14
8. de Villiers (SAF) VW +0:06.15
9. Sousa (PRT) Mitsubishi +0:06.20
10. Terranova (ARG) Mitsubishi +0:10.26
____________________________
25. Garland (AUS) Isuzu +0:28.45
Car Overall standings after stage two:
1. Al-Attiyah 6:16.39
2. Sainz +0:01.19
3. Peterhansel +0:02.30
4. Miller +0:05.28
5. Neves +0:05.40
6. de Villiers +0:07.17
7. Sousa +0:10.13
8. Roma +0:11.44
9. Gordon +0:12.28
10. Lavieille +0:12.50
___________________
23. Garland +0:45.45
Bike Stage two results:
1. Fretigne (FRA) Yamaha 3:59:20
2. Casteu (FRA) Sherco +0:00:43
3. Coma (ESP) KTM +0:01:08
4. Despres (FRA) KTM +0:02:50
5. Manca (ITA) KTM +0:04:49
6. Rodrigues (PRT) Yamaha +0:05:40
7. Viladoms (ESP) KTM +0:07:46
8. Duclos (FRA) KTM +0:09:08
9. Faria (PRT) KTM +0:10:31
10. Farres Guell (ESP) Aprilia +0:10:52
________________________________
30. Pollard (AUS) KTM +0:24:25
94. Barriere Varju (AUS) KTM +1:03:47
119. Connell (AUS) Husaberg +1:20:51
Bike Overall standings after Stage two:
1. Casteu 5:50:45
2. Despres +0:02:10
3. Fretigne +0:02:14
4. Manca +0:08:43
5. Viladoms +0:08:48
6. Rodrigues +0:09:27
7. Faria +0:13:51
8. Farres Guell +0:14:54
9. Duclos +0:15:23
10. Street +0:16.44
_______________________
50. Pollard +0:59:36
82. Barriere Varju +1:28:11
112. Connell +1:57:59
Truck Stage two results:
1. Chagin (RUS) Kamaz 4:35:07
2. Kabirov (RUS) Kamaz +0:02:47
3. De Azevedo (BRA) Justo +0:14:58
4. Mardeev (RUS) Kamaz +0:17:16
5. Van Ginkel (NLD) Ginaf +0:18:22
Truck Overall standings after Stage two:
1. Chagin 7:10:54
2. Kabirov +0:06:47
3. De Azevedo +0:26:34
4. Mardeev +0:27:06
5. Van Vliet +0:35:18