Story of '09: Evergreen Wall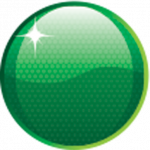 Matthew Wall's continual domination at the top of the sport is something that continually amazes many onlookers.
During 2009 he captured three Australian Championships, which is a feat in itself, however making it more impressive is the fact that all three were claimed in categories he hadn't succeeded in before.
For many years Wall had tried in vain to capture a Clubman crown at the Easter Nationals and for years he had made the trek back to his Sunbury home in Melbourne disappointed. However, 2009 was different.
Just when it looked like his good mate Jason Hryniuk would ruin the fairytale once again Wall fought back on the final corner to take the win in Clubman Heavy at Townsville – simply an amazing effort.
Then you add in Wall's domination of Rotax Heavy during the Rotax Nationals at Eastern Creek to secure his second National crown of 2009, it turned a good year into a great year.
To top his year off and turn it into sensational one, especially at the age of 31, Wall secured the Formula 100 Heavy National Championship. While victory in his third National crown in a year was impressive, it was more the way in which he did it.
Wall nursed home an ailing engine after a water pump broke to claim the victory, it was a driver worthy of a championship and a great way to top off the year.