Roma early Dakar leader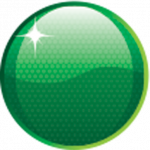 Former Dakar bike winner Joan 'Nani' Roma has surprised on the opening day of this year's event setting the fastest time and in the process beating all pre-event favourite Volkswagen crews.
The BMW made the most of his fifth starting position on the road from Colon to Cordoba in Argentina, beating two-time World Rally Champion Carlos Sainz (VW) by over two minutes.
"In the end we were quite surprised by the time we achieved," said Roma. "But, I'm happy. We had a fright with the engine in the middle of the special stage and had to stop to make a few checks. But everything was running okay. I think it was an electrical problem, but since it was working, I preferred not to interfere with anything.
"As far as we're concerned, it's okay. It's only just the start. We haven't really had a battle with the VWs yet. There is still a lot of the race to go. In any case, it was a good special stage for warming up."
Behind Sainz was Stephane Peterhansel in another BMW, with Volkswagen's Nasser Al-Attiyah ahead of Robby Gordon's Hummer.
Sydney's Bruce Garland and Harry Suzuki completed the opening stage 20 minutes and 40 seconds behind in their production-based Isuzu D-MAX Ute to be placed 26th."No point being a hero at this stage of the game – there's still a helluva long way to go," said Garland.
"We weren't mucking around but we knew today's stage wasn't suited to our car. It was rough and twisty and easy to make a mistake and hurt the car, so we just needed to do enough – and we'll take the same approach tomorrow – to keep the car safe and stay ahead of the trucks going into Stage Three, which is when things start to get very tough."
A much closer race in the bike section with David Casteu aboard the 450cc Sherco just three seconds ahead of fellow Frenchman Cyril Despres (KTM). Spannish pre-event favourite Marc Coma (KTM) is a further nine seconds back. Perth's Rob Pollard (KTM) is the best-placed Australian in 48th position, with Christophe Barriere Varju (KTM) in 77th and 53-year-old Garry Connell in 117th of the 150 starters in the bike section.
Russian legend Vladimir Chagin (Kamaz) holds a relatively slender lead in the truck section just 27 seconds ahead of the Czech Republic's Ales Loprais (Tatra).
Heavy rainfall had forced organisers to relocate the beginning of the first special stage, reducing its distance from 251 to 199 kilometres.
Tomorrow's route is from Cordoba to La Rioja with the bikes and quads set to cover a competitive distance of 294 kilometres while the cars and trucks will tackle 355 competitive kilometres.
Overall : Cars
1. Joan 'Nani' Roma (ESP) BMW 2:11.15
2. Carlos Sainz (ESP) VW +0:02.07
3. Stephane Peterhansel (FRA) BMW +0:02.50
4. Nasser Al-Attiyah (UAE) VW +0:03.29
5. Giniel de Villiers (RSA) VW +0:04.31
6. Robby Gordon (USA) Hummer +0:04.48
7. Krzysztof Holowczyc (POL) Nissan +0:06.07
8. Mark Miller (USA) VW +0:06.13
9. Leonid Novitskiy (RUS) BMW +0:07.02
10. Mauricio Jose Neves (BRA) VW + 0:07.08
____________________________________
26. Bruce Garland (AUS) Isuzu +0:20.40
Overall : Bikes
1. David Casteu (FRA) Sherco 1:50:42
2. Cyril Despres (FRA) KTM +0:00:03
3. Marc Coma (ESP) KTM +0:00:12
4. Jordi Viladoms (ESP) KTM +0:01:45
5. Francisco Lopez Contardo (CHL) Aprilia +0:02:42
6. David Fretigne (FRA) Yamaha +0:02:57
7. Jakub Przygonski (POL) KTM +0:03:10
8. Paulo Goncalves (PRT) BMW +0:03:29
9. Ruben Faria (PRT) KTM +0:04:03
10. Helder Rodrigues (PRT) Yamaha +0:04:30
___________________________________
48. Rob Pollard (AUS) KTM +0:18:54
77. Christophe Barriere Varju (AUS) KTM +0:25:07
117. Garry Connell (AUS) Husaberg +0:37:51
Overall : Trucks
1. Vladimir Chagin (RUS) Kamaz 2:35:47
2. Ales Loprais (CZE) Tatra +0:00:27
3. Firdaus Kabirov (RUS) Kamaz +0:04:00
4. Ilgizar Mardeev (RUS) Kamaz +0:09:50
5. Martin Macik (CZE) Liaz +0:10:59