POLL: Vote for your top Controversial moment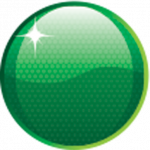 So, you've seen Speedcafe.com.au's top seven contentious moments in our 'Controversy Week.'
Now, it's your chance to pick the incident that you consider to be the most controversial.
Just to recap, here are the seven moments that made up Speedcafe's Controversy Week.
1. Marcos Ambrose and Greg Murphy collide at Bathurst
With only a few laps remaining of the 2005 Bathurst 1000, Murphy and Ambrose crash on the approach to The Cutting, taking them out of the race. And to add to the theatre, the pair have a post-crash verbal stouch!
2. The 1992 Tooheys 1000 at Bathurst
Jim Richards and Mark Skaife won the 1992 Great Race fair and square, but the punters at the podium presentation didn't see it that way …
3. Tony Longhurst punches team-mate Paul Morris
Longhurst and Morris were team-mates in 1994, but when Longhurst thought that Morris had taken him off deliberately, there were fireworks!
4. Race Rage – Russell Ingall and Mark Skaife
The famous end to the 2003 V8 Supercar Championship Series. Ingall and Skaife collide, Skaife crashes and gives Ingall a piece of his mind from the sidelines. The thing was, Ingall drove towards him as he did it …
5. Dick Johnson hits 'The Rock' at Bathurst
Want to become a 'Rock Star?' Dick Johnson didn't in 1980, but as it turns out, this famous moment in Australian racing set him up for bigger and better things in the sport.
6. Greg Murphy's 5 minute penalty
Never one to shy away from showing emotion, Greg Murphy was disgusted when he copped an unprecedented five minute penalty during the 2002 Bathurst 1000
7. Kelly's 'bump and run' title win over Lowndes
Rick Kelly scored a controversial V8 Supercar championship win when he tapped Craig Lowndes off the track in the 'winner take all' race at Phillip Island in 2006 .
VOTE NOW!
[poll:3]