Johnson wins Speedweek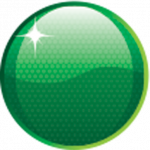 Dollansky storms to victory at Warrnambool
American Jason Johnson has claimed victory in the East Coast Pipeline Speedweek for the second time in his career.
Third place in last night's final of five nights in the Speedweek was enough for Johnson to take the crown for the HM Racing outfit.
The Louisiana-native snared the win over fellow American Danny Smith, who is filling in at ADRAD Racing for the injured Trevor Green, and Brooke Tatnell – who was forced out of last night's main event after officials deemed his car had suffered damage which made it unsafe for him to continue.
"To win Speedweek is a great feather in the cap for a brand new team," said Johnson.
"All week long we've been running in a podium position, even when I got involved in the altercation at Avalon I was running second. This proves to me that we had good speed all week long so it is good to finish transfer this speed and consistenly into the win."
World of Outlaws star Craig Dollansky found his way past the Orrcon Steel-backed driver Robbie Farr late in the race to claim the victory last night at Warrnambool's Premier Speedway, round eight of the 2009/2010 Performance Wholesale World Series Sprintcar Championship.
Johnson came home in third place ahead of Smith and Steven Lines.
Championship contenders Tatnell and Max Dumesny both failed to finish last night's main event allowing second placed Farr to close the gap to the top of the points table.
PERFORMANCE WHOLESALE WORLD SERIES SPRINTCARS
ROUND 8 of 14
East Coast Pipelines Speedweek – Rd 5
1. Craig Dollansky
2. Robbie Farr
3. Jason Johnson
4. Danny Smith
5. Steven Lines
6. Ryan Farrell
7. Andrew Scheuerle
8. David Murcott
9. Stephen Bell
10. Matt Egel
11. Steve Caunt
12. Bryan Mann
13. Carl Dowling
14. Cameron Gessner
15. Jamie Veal
DNF Max Dumesny
DNF Grant Anderson
DNF Brooke Tatnell
East Coast Pipeline Speedweek Points
Jason Johnson – 712
points
Danny Smith – 696
Brooke Tatnell – 690
Ryan Farrell – 672
Robbie Farr – 662
Max Dumesny – 654
David Murcott – 636
Bryan Mann – 636
Steven Lines – 634
Kerry Madsen – 618
Performance Wholesale World Series Sprintcars Points
After Round 8 of 14
Brooke Tatnell – 1112
points
Robbie Farr – 1080
Max Dumesny – 1074
Ryan Farrell – 1068
Bryan Mann – 1008
David Murcott – 972
James McFadden – 972
Grant Anderson – 966
Jason Johnson – 962
Cameron Gessner – 956