CONTROVERSY WEEK: Kelly pushes Lowndes, wins 2006 V8 title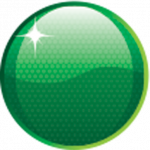 Wrapping up Speedcafe's Controversy Week is the 2006 V8 Supercar Championship Series 'Grand Finale' at Phillip Island.
Rick Kelly and Craig Lowndes went into the final round separated by seven points, and over The Island's three races, the gap remained tight, with the pair locked on equal points heading into the last race of the year – basically, it was winner-take-all.
Lowndes (sporting a special livery before Vodafone joined the team in 2007) took the early advantage until a slight touch from Kelly's HSV Dealer Team Commodore saw Lowndes spin into Todd Kelly before being collected by Will Davison.
Kelly copped a drive-through penalty, and even though Lowndes continued, his Falcon was too damaged to run at the front. The game was over – Kelly was the Champ and Lowndes was left to rue what might have been.
As history will show, this was Lowndes' best chance to win a V8 title for Ford, and now that Triple Eight is switching to Holdens in 2010, it's highly-unlikely that Lowndes will ever challenge for a championship in a car with a blue oval badge …
The Triple Eight team lodged two post-race protests against Kelly, however, on Monday afternoon, Kelly was officially instated as the series champ.
There were even suggestions of a one-on-one rematch between the pair to decide the title, but there was probably more fantasy than fact to that ever happening …
Here is what the pair said post-race;
Kelly: "There was an incident on-track with Craig and we got the pit lane penalty, but nevertheless managed to get back and win the championship. Our car's steering got wounded on the first lap when Craig ran me wide. Our car would have been quicker if that didn't happen."
Lowndes: "On the day, we had the superior car and it was going to take an accident or incident for them to beat us – unfortunately we had both."
Now, you've seen Speedcafe's seven controversial moments in Australian racing history – it's your turn to vote on which you think is the most controversial. CLICK HERE to have your say …