Craig Baird named in the Queen's honour list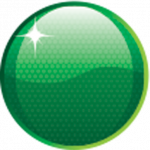 Versatile New Zealand driver Craig Baird has been named in the 2010 New Year honours list for services to motorsport.
The former V8 Supercar driver is recognised as the driver who has won more races for Porsche than any other worldwide. He won the Australian Porsche Carrera Cup twice and has won multiple New Zealand Porsche GT3 Cup Challenge driving for Auckland-based Triple X Motorsport.
Currently on holiday north of Auckland, the 39-year-old Queensland-based Kiwi says the announcement is a humbling acknowledgment.
"This is the sort of thing you joke about as a kid to one day be named by the Queen – so for her to regard what I've done is an honour in itself," he said.
"It's been a very special year, not only cracking the 21 (NZ) championship title mark, but to also be awarded the prestigious Jim Clark Trophy and a Special Citation Award at the Motorsport New Zealand awards dinner in May was a pretty big deal."
With his first New Zealand title aged 15, Baird has a long and illustrious motor-race career in many classes and countries around the world including V8 Supercars, British Touring Cars and various Sportscar races worldwide.
Baird currently leads this season's NZ GT3 Cup Challenge and is also contesting the NZ V8 Touring Car Championship.
Baird thanks all those around him who have helped him along the way.
"We all know and keep saying it's a team sport – and that is so true," he said.
"Without my wife (Louise) behind me and the likes of Triple X Motorsport, I wouldn't be adding championship titles and be recognised in such a special way."
Preparing for the 2010 leg of the summer championship season, Baird and the Triple X Motorsport team head south for two back-to-back race weekends starting with Teretonga (Jan 15) followed by Timaru Jan (22-24).