Pastrana breaks rally long jump record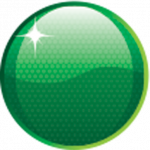 Travis Pastrana on his world record jump in Long Beach last night (Pic: Red Bull)
How did you bring in the New Year? It probably wasn't as publicly daring as Travis Pastrana's stunt.
The action sports icon made history in Long Beach, launching his Subaru Impreza STi rally car off the Pine Avenue Pier in Long Beach at 146kmh, soaring 82 metres over Rainbow Harbour and landing on a floating barge.
The successful jump is now officially recognised as the world record for the longest jump in a rally car.
Pastrana's jump smashed the previous record (held by Ken Block) by almost 100 feet.
According to local authorities, the world record rally car jump was witnessed live by more than 75,000 fans. The event was also broadcast live on ESPN.
Pastrana, the first man to successfully land a double flip on a motorcycle, was pleased to land the car on the floating barge.
"I was really nervous all day long, but when I got in the car I felt really calm," said Pastrana.
"It was definitely a lot more fun than any of my practice runs, and when I landed, man did that retaining wall come up fast! I'm just happy the car and I didn't end up in the drink. What a way to head into 2010!"
Pastrana celebrated his feat by performing a back flip off the landing ramp into (cold) Rainbow Harbour.
Pastrana is a four-time Rally America Champion and nine-time X Games Gold Medalist.
And if you don't believe us that he completed the jump, check out the video below …