CONTROVERSY WEEK: Murphy fuel spill, Bathurst 2002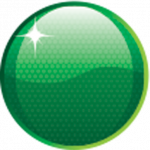 Happy New Year, Speedcafe patrons!
While you celebrate the start of your new year, Speedcafe is continuing its Controversy Week – seven of the most contentious issues in Australian motorsport.
Today's installment is the moment that Greg Murphy's 2002 Bathurst 1000 spilled out of his reach.
Mid-way through the classic race, and well in contention for victory, team-mate Todd Kelly pitted and handed over to 'Murph' who left his pit bay before the fuel hose was taken out of the car.
The hose bowled over a few of his crew and leaked many litres of petrol onto pit lane. Stewards immediately slammed Murphy with a five minute penalty, where his #51 Kmart Commodore was forced to sit stranded in the lane.
Murph's race was run, so when he pulled up in pit lane, he jumped out and 'emptied' himself – but not before showing the emotion that we're come to know from the popular Kiwi.
For some, the penalty seemed excessive, but what ever you thought, it was definitely an unprecedented punishment.
The Kmart team made up for its error by helping Murphy take his third Bathurst win the following year, which included his top 10 shoot-out's 'lap of the gods.'