US Stars swing the bat at Willowbank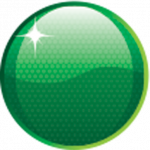 The pair will race this Saturday at Willowbank Raceway for round one of the International New Year Series, and Aussie professional drag racer Steve Reed took it upon himself to give them a proper Aussie welcome.
While their baseball leanings may have interfered slightly, by the end of the 'match' on the Ipswich drag strip they had got the hang of it, and promised their performance Saturday will be better than their batting and catching skills.
"What a welcome," laughed Wyatt, who will take on the Aussies in the USA vs AUS Nitro Funny Car Challenge segment of the Series.
"This is my first time to Australia and the last thing I was expecting was to get roped into a game of cricket on the track!
"While my form may have been a bit wobbly on the pitch – I can assure the fans I will be looking to put the car down the quarter mile hard and straight come Saturday."
Densham, who will take to the track aboard his Nostalgia Nitro Funny Car, played wicket-keeper to Wyatt's battsman, after having the terms of the game explained to him.
"I was telling everyone I was the catcher, but they caught me and corrected me as the wicket-keeper instead!" laughed Densham.
"This has been great fun, and I am really looking forward to having more fun this Saturday night when I give the fans a look at where Nitro Funny Car racing began."
The International New Year Series, featuring the USA vs AUS Nitro Funny Car Challenge, will take place over January 2 and 16. The Nitro Funny Cars will be on track at 6.00pm, 8.00pm and 10.00pm – for more information see www.willowbankraceway.com.au
US Nitro Funny Car stars Jack Wyatt and Gary Densham have been welcomed to Queensland's Willowbank Raceway with a traditional Aussie game of cricket.