Story of '09: Johnson's record fourth title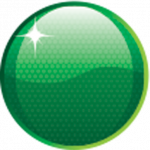 In the years and decades to come, people will remember 2009 as the year that Jimmie Johnson created NASCAR history by becoming the first driver to win four-consecutive titles.
Richard Petty has the most Sprint Cup wins at 200, 'The King' and Dale Earnhardt share seven titles each, and drivers like David Pearson, Bobby Allison, Darrell Waltrip and Cale Yarborough all have their own claim to a spot in NASCAR history.
Indeed, two of Johnson's Hendrick Motorsport team-mates, Jeff Gordon and Mark Martin, also deserve their spot in the limelight, Gordon for his own four titles and Martin for being the evergreen racer who still contends for championships in his fifties.
Gordon, who arguably shaped the new generation of NASCAR by taking on and beating Earnhardt 'The Intimidator', is likely to be third on the all-time win list by the time he retires.
Current day drivers Tony Stewart and Kyle Busch could also become greats, Stewart as a gruff and versatile racer who has excelled in his first season as an owner-driver in 2009, and Busch as a young charge who could challenge Petty's 200 win tally, albeit more likely on the 'overall' tally rather than purely Sprint Cup victories. Still in his early twenties, Busch already has 62 wins across Sprint Cup, Nationwide and Truck.
It was a decade where the sport emerged from its southern roots, lost its biggest star in Earnhardt and in recent years saw not only 'foreigners' from California, but real internationals in Juan Pablo Montoya and Marcos Ambrose cement themselves at Cup level.
But in 2009, Jimmie Johnson undoubtedly became one of the greatest NASCAR drivers of all time.
He may not have the fan following of his mentor Gordon, his team-mate Dale Earnhardt Jr or even NASCAR's now retired funny man Michael Waltrip, but the praise from experts and competitors has been flowing since the season finale in Miami.
The driver of the #48 Lowe's Chevrolet, who is often criticised for being 'too vanilla', finished a lowly eighth in the Chex Most Popular Driver standings in 2009 in a year that he created history.
But the super-team combo of Johnson, crew chief Chad Knaus, the #48 crew and the mighty Hendrick Motorsports combination has been unbeatable on the points score for the last four seasons, always peaking in the 'post-season' Chase races.
Remarkably, in Johnson's eight seasons in Sprint Cup, he has posted four titles, two runner-up finishes and two fifth place finishes.
In December, Johnson was named the Associated Press Male Athlete of the Year, the first racing driver in the 78-year history of the prestigious award to receive the honour. Johnson beat Roger Federer and Usain Bolt for the award, voted by sports editors at major US newspapers.
There could be more history rewritten by Johnson in the decade to come.