Rally Queensland's sting in the tail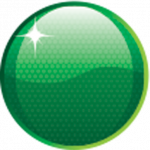 The longest gravel stage in Australian rallying, almost 43 kilometres, will provide a major new challenge for competitors at the International Rally of Queensland on 31 July and 1 August
Part of the FIA Asia Pacific Rally Championship, the Sunshine Coast-based event will have a real sting in its tail with the 'monster' stage run at the end of each day of the weekend. The new stage is sure to put crews and cars from several countries to a test of speed and endurance, and it could make or break a winning effort on Australia's only international championship rally in 2010.
Typical rally stages are between 5-25 kilometres, but the International Rally of Queensland has four stages that are over 35 kilometres.
"We were encouraged by the national championship organisers to bring back some longer distances and make endurance as well as speed part of the challenge," said event organiser Errol Mr Bailey. "At 42.6 kilometres, the end-of-day stage will be almost twice as long as the longest stage in the recent World Rally Championship event in New South Wales, Repco Rally Australia. The total event competitive distance also will be more than 320 kilometres, compared to less than 230 kilometres this year, making the International Rally of Queensland a truly world-class test and a greater spectacle for the public."
The final event schedule including the new stages will be submitted early next year for approval by the FIA and CAMS.
The International Rally of Queensland will feature round four of seven in the FIA Asia Pacific Rally Championship (APRC) and round five of six in the Australian Rally Championship (ARC), plus rounds of the Pacific Cup, Queensland Rally Championship and Australian Classic Rally Car Series.
It is expected that around 70 competing teams from Australia, New Zealand, China, India, Japan, Singapore, Great Britain and New Caledonia will take part in the event with closed-road forestry stages near the township of Imbil in the northern hinterland of the beach holiday strip.