Murcott proves too slick at Avalon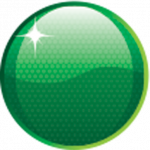 David Murcott mastered the Avalon International Raceway to take out the fourth event in the East Coast Pipeline Speedweek, round seven of the Performance Wholesale World Series Sprintcar Championship, at Geelong, Victoria last night.
Despite crashing out of both of his heat races Murcott still qualified for the pole pursuit before earning a front row starting position aboard his Mainline-backed entry.
Murcott got the better of pole sitter Jason Johnson, who was gunning for his third win in a row, at the start of the main event. The pair ran in close proximity for the first half of the race until Johnson made contact with Steve Caunt while attempting to place him a lap down. Caunt hit the wall hard and Johnson was sent to the rear of the field for causing the stoppage.
Johnson lasted only three laps before he retired with a flat right rear tyre on lap 23.
Murcott drove away on the demanding, slick surface to win from American Danny Smith.
"It's a testament to all the guys, my family, my wife Sally, my little boy Ryan, so glad to have them here, I'm just pumped to have them here to see me win a World Series race," Murcott told Channel Ten News.
"It's been a long time, probably 4 or 5 years I guess since we won one here and it really means a lot to have my family here.
"It's a class field, there's 46 cars here tonight, and 20 of those are capable of winning and standing up here on the top step of the podium, and I'm pretty tickled it's me tonight."
Smith lined up sixth for the main event and soon jumped into fourth. He then passed Brooke Tatnell for third and picked up the pieces following Johnson's misfortune to secure the best finish of his Australian tour thus far.
Local driver Matthew Reed finished on the podium after starting eight and endured an eventful race battling with Stephen Bell and Brooke Tatnell.
Steven Lines went on to finish fourth from Tatnell, Hoosier Hard Charger Kerry Madsen who finished second in the B-Main to start sixteenth and a flying Ryan Farrell.
The B-Main ended in controversy when Robbie Farr rolled over along the main straight and the race was declared with seven laps still remaining just was Caunt passed Max Dumesny for the final transfer position.
With both Farr and Dumesny failing to progress further than the B-Main Tatnell extended his overall points lead to 998 from Dumesny on 956, Farr with 934 and Farrell closing in on 930. It was a major blow to the championship hopes of both Dumesny and Farr.
Tatnell now leads the East Coast Pipeline Speedweek series by 8 points with 576, Johnson is on 568 and Danny Smith is third with 554.
PERFORMANCE WHOLESALE WORLD SERIES SPRINTCARS
ROUND 7 of 14
East Coast Pipelines Speedweek – Rd 4
1. David Murcott
2. Danny Smith
3. Matthew Reed
4. Steven Lines
5. Brooke Tatnell
6. Kerry Madsen
7. Ryan Farrell
8. Jamie Veal
9. Stephen Bell
10. Nick Lacey
11. Carl Dowling
12. Bryan Mann
13. Daryl Clayden
DNF Jason Johnson
DNF John Vogels
DNF Steve Caunt
DNF James McFadden
DNF Danny Reidy