Garland now set for Dakar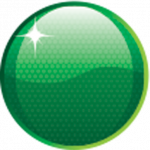 After testing a new engine and passing exhaustive pre-rally scrutineering, Australia's leading crew in the 2010 Dakar Rally, Bruce Garland and Harry Suzuki, are ready to again hound the mega-dollar factory and distributor teams in the enduro starting tomorrow in Buenos Aires.
The Sydney-based duo and their Garland MotorSports team had fitted a higher-output version of the Isuzu D-MAX ute's 3.0 litre diesel engine but needed to calibrate it for the Dakar's high altitudes. So the team has already headed out across the continent to the eastern side of the Andes Mountains for testing.
"We drove for about 1200km, tested for about half an hour and then drove back again – but the whole episode took three days!" laughed Garland, describing the effort as similar to driving from Sydney to Alice Springs and back again. "We were up around 3800m above sea level. The Japanese engineer from Isuzu tuned the engine to suit the altitudes we'll climb to in the rally so it's now running a lot better and smoother."
The Australian crew also completed the extensive scrutineering and final paperwork needed to start the rally. However, they still found time to head out and buy a bunch of fireworks for New Year's Eve; arguably their last bit of fun before the real work starts.
"You had to queue for everything to get the documentation done," Garland said. "There were about 18 different stamps you needed for different aspects of the paperwork, and it was a separate queue for each one. So I'd stand in one queue, Harry in another and the team guys in other queues. Very complicated!"
Garland is optimistic of a good start as recent wet weather in Argentina has made the tracks very muddy, conditions that will suit the D-MAX.
After their surprisingly impressive 11th outright placing and class win in 2009, the Garland D-MAX has been seeded further up the order for 2010 and will start car 20 in the 140-car field, compared to 62nd for the 2009 event. This means they'll have a three-minute on-road gap between cars, compared to 30 seconds last January, although the dampened dust hazard reduces their new found gap advantage.
Garland and Suzuki, who also finished this year's event as first 'amateur' (non-factory team), and their D-MAX first diesel ute and first production-chassis car, are planning to be the first non-multi-million-dollar team home in 2010, pitting their backyard-built ute against the 'Formula One' machines from factory-backed teams such as VW, BMW, Hummer, Toyota and Nissan.
With all the work done, the cars are now locked away until the ceremonial start on New Year's Day (Garland's time is 12.40am Saturday AEST), followed by a 317km transport stage out to the first overnight bivouac at Colon.
The team is now relaxing and gathering their strength for the gruelling 9030km, 15-day enduro across Argentina to Chile and back again, from January 2-17. The route takes in rural back roads and mountain passes, plus untracked riverbeds, scrub, saltpans and kilometre-high sand dunes in the Atacama Desert, the driest place on earth where it hasn't rained in centuries.