CONTROVERSY WEEK: Dick Johnson is a rock star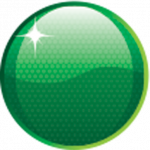 Speedcafe's Controversy Week continues today, featuring Dick Johnson's collision with 'The Rock' at the Bathurst 1000 in 1980.
At the time, it was extremely controversial moment, but as it turned out, it set Johnson's motor racing career into overdrive.
Leading the race (and having just put a lap on eventual winner Peter Brock), Johnson came across a rock on the race track on the exit of The Cutting. His race was over in an instant, and at the time, he thought his career was too.
An emotional Johnson was interviewed on national television during the 1980 race and told commentators that he'd need $40,000 to fix his car to get back onto the track.
People around Australia started randomly donating money, and then Ford boss Edsel Ford chipped in, saying he would match the fans money – dollar for dollar.
Johnson returned to Bathurst the following year as the Australian Touring Car Championship and, to script, won The Great Race.
But how did the rock get onto the track? Johnson now says that an anonymous caller told him that two drunk fans "accidentally" kicked it onto the race track.
"One of them sat on the rock and the other rested on it with his feet, and obviously accidently kicked it," he told Seven News.
"They scampered out of there at a 100 miles an hour, never to be seen again!"