Wootton secures Toyota Racing Series seat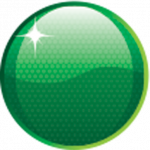 Brisbane-born Chris Wootton will drive for Triple X Motorsport in New Zealand's Toyota Racing Series starting mid-January in Invercargill, reports nzherald.co.nz.
Wooton will be partnered by local drivers Earl Bamber (Wanganui) and Stefan Webling (New Plymouth) for the five-round series.
The nzherald.co.nz website also reports that former A1GP, Formula 1 and V8 Supercar engineer Greg Wheeler will provide technical expertise to the team.
Triple X also competes with a number of cars in the Porsche championship in NZ with Australian driver David Reynolds.
Wooton, 21, has raced as a front-runner in the Formula BMW Asia/Pacific this year. He has not firmed his full-time plans for 2010, although he's keen to push his career into more European racing.
To view the full story on the NZ Herald's site CLICK HERE